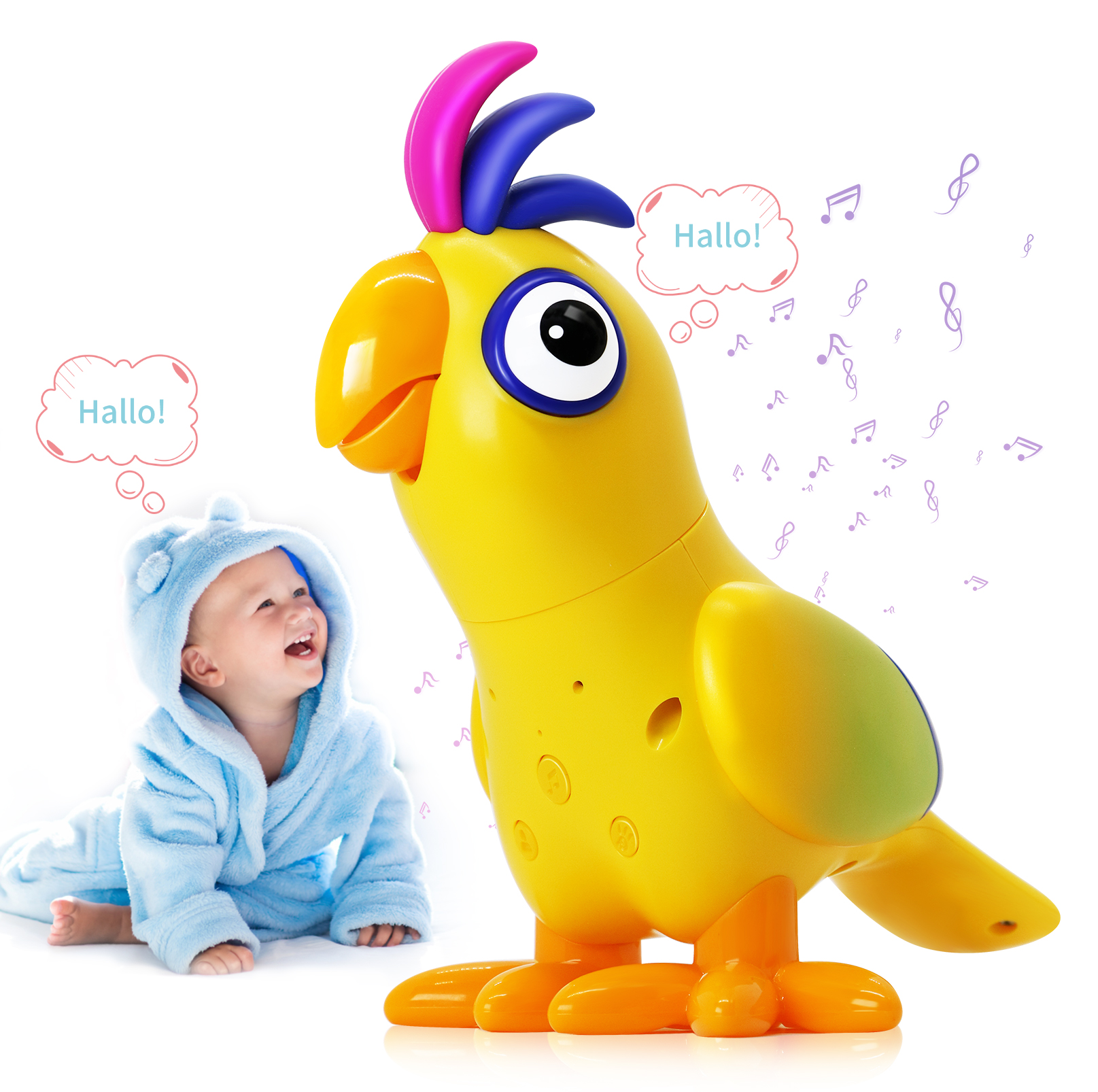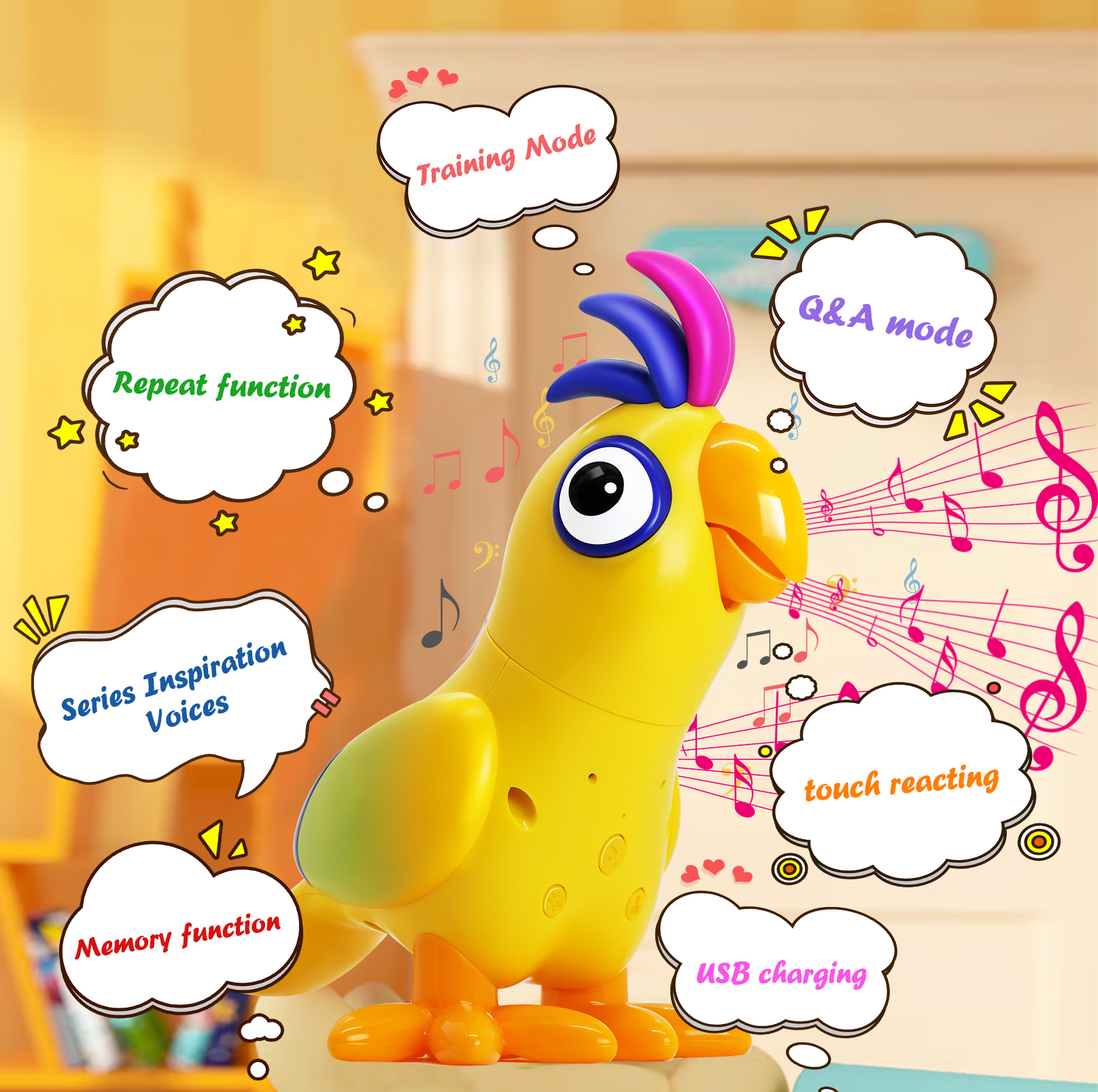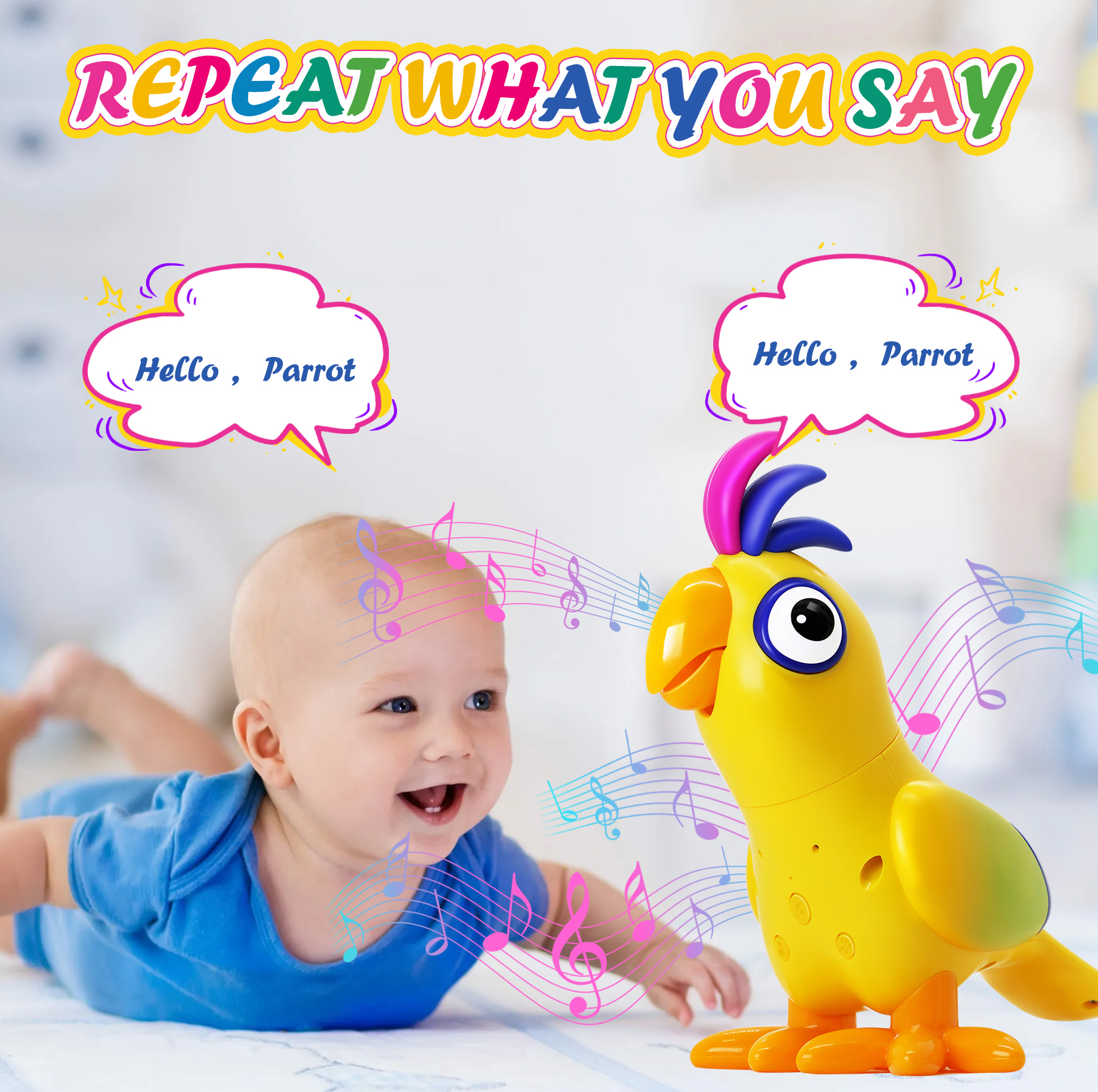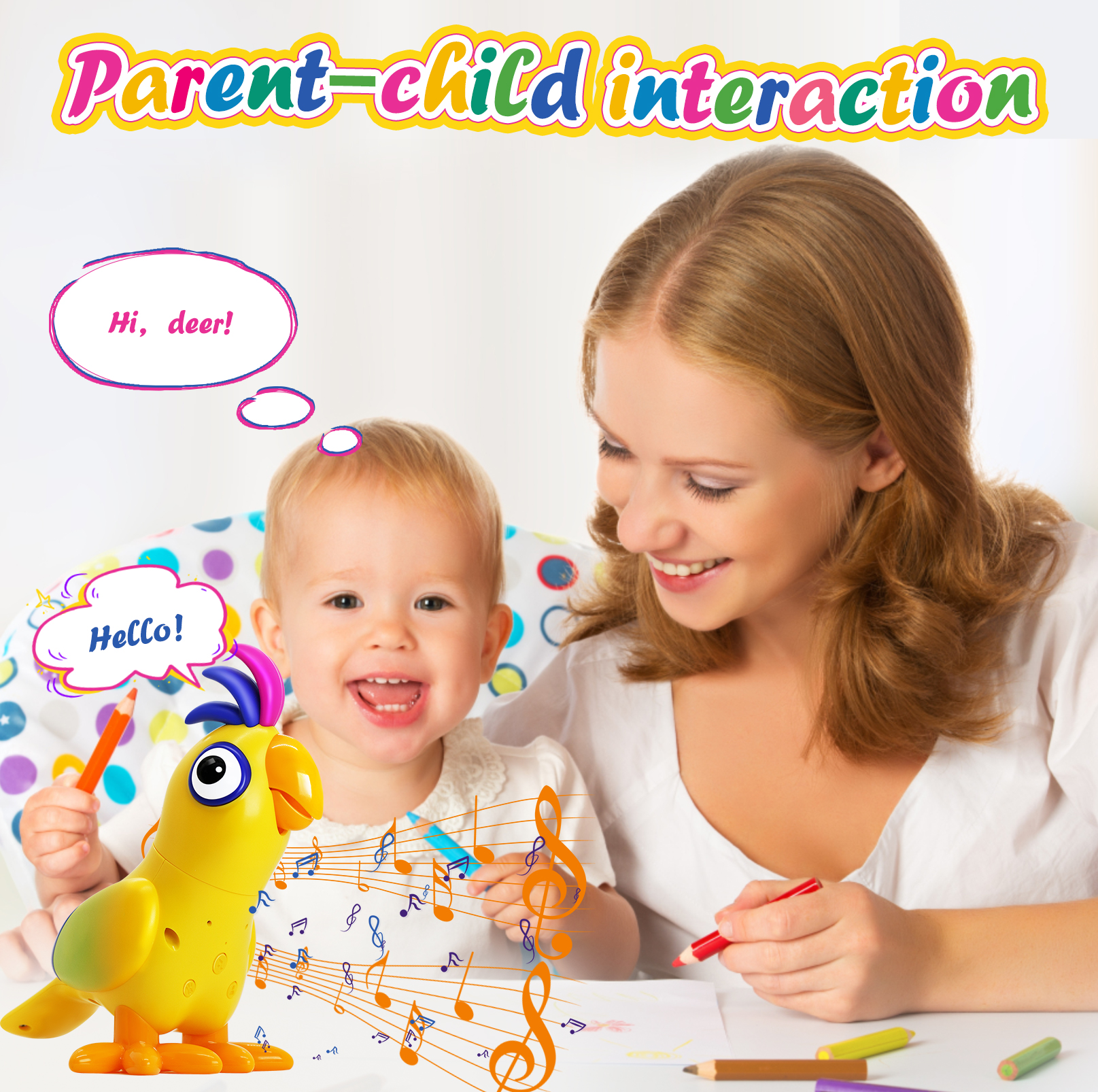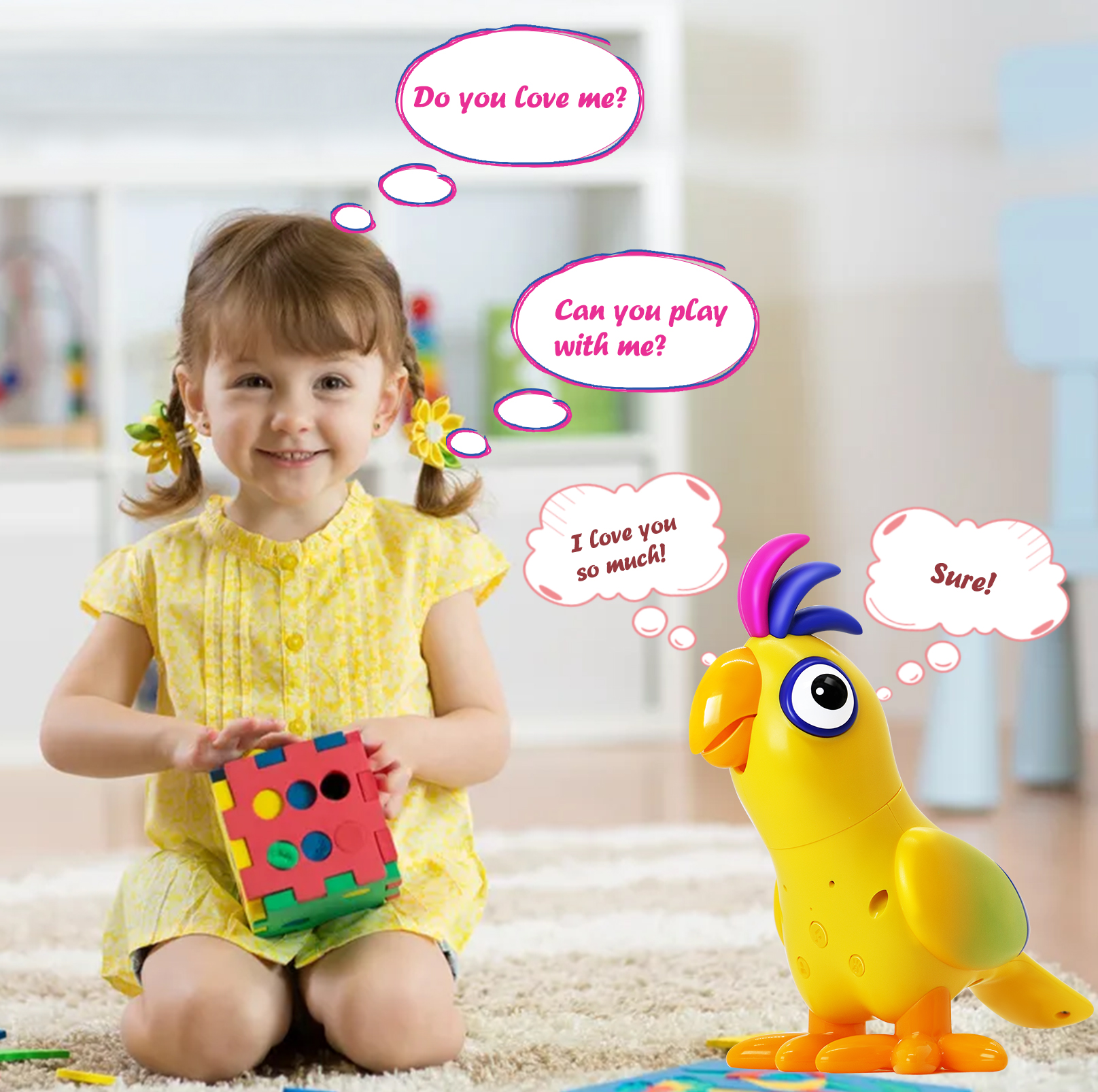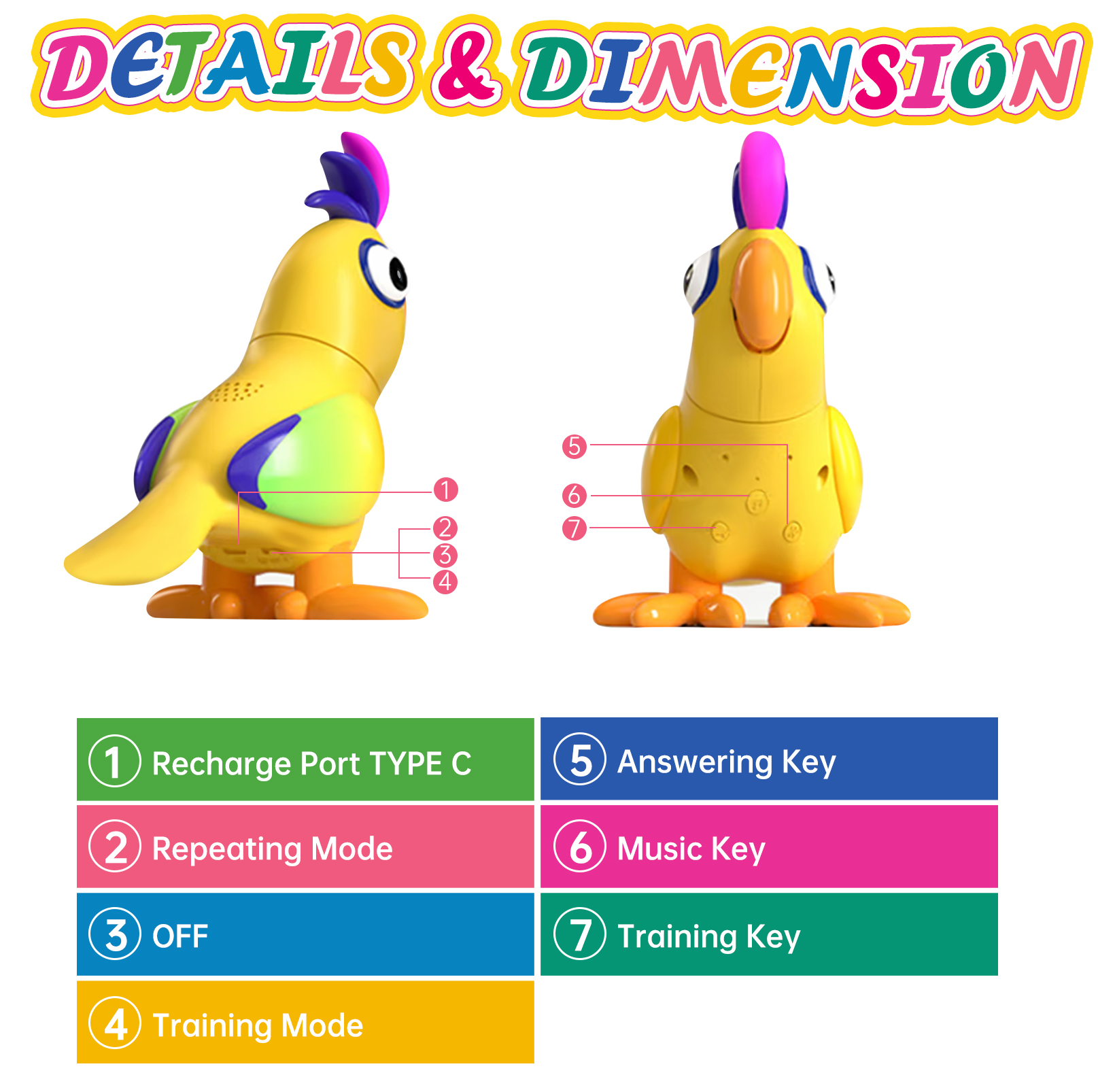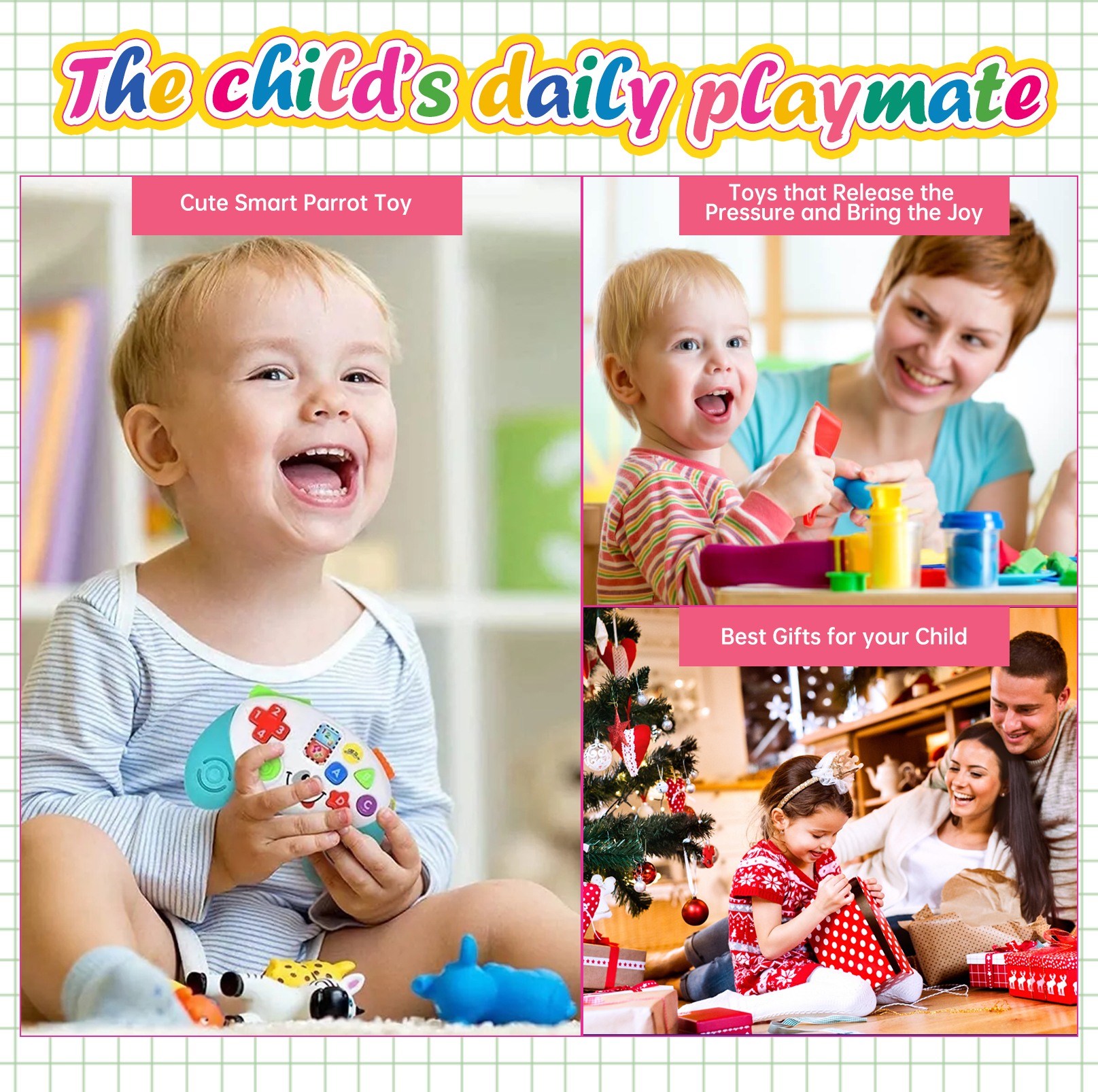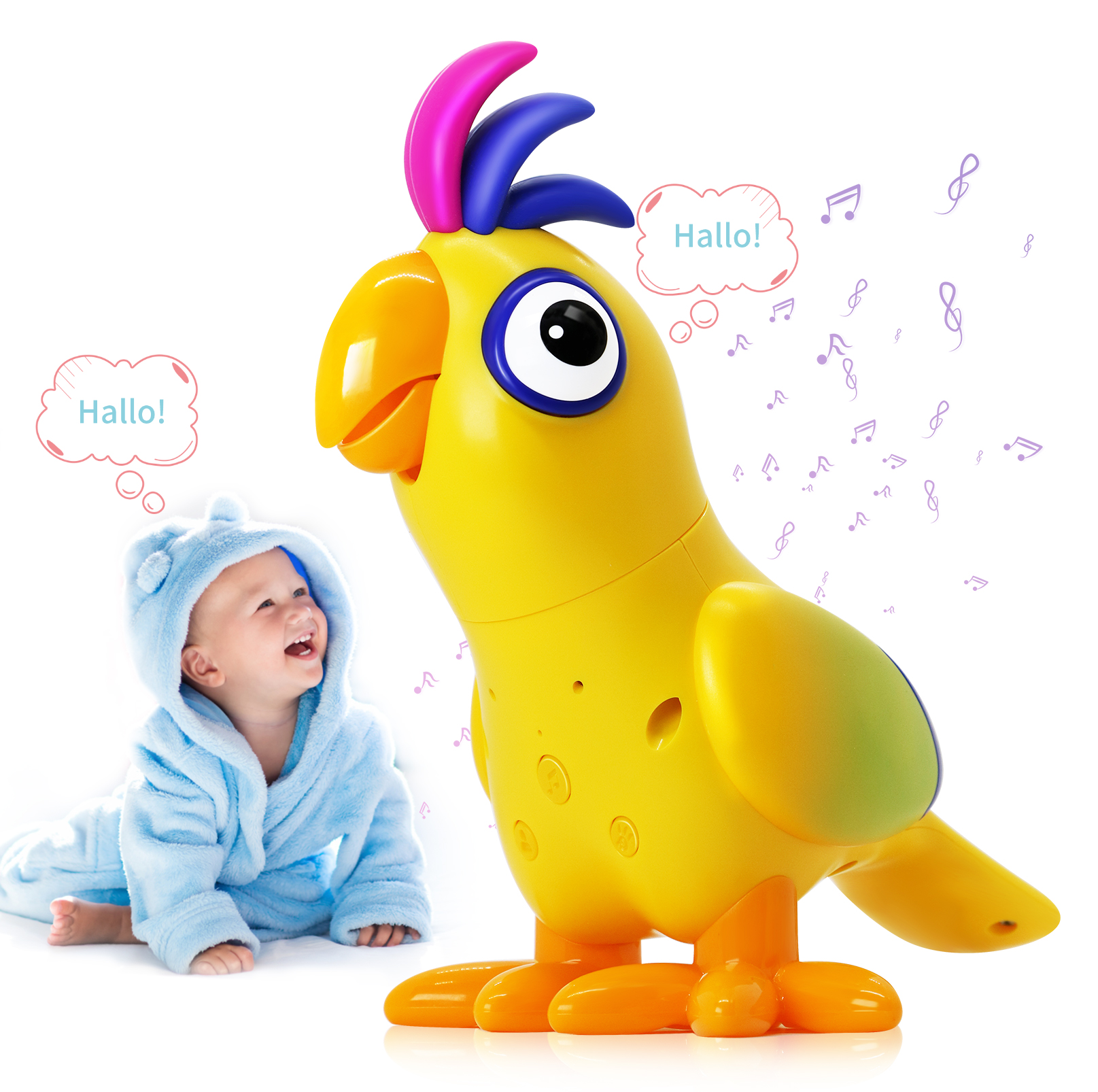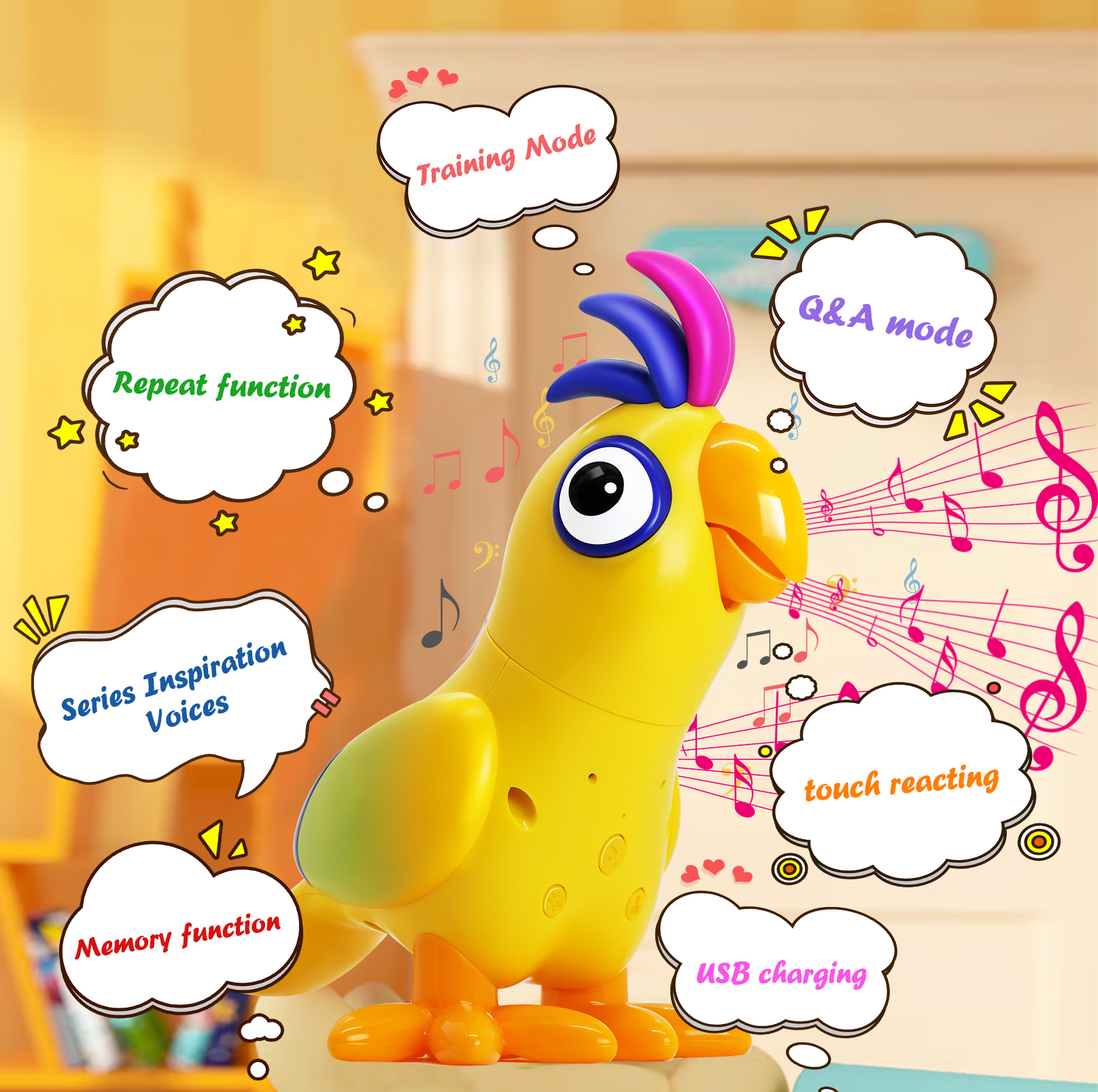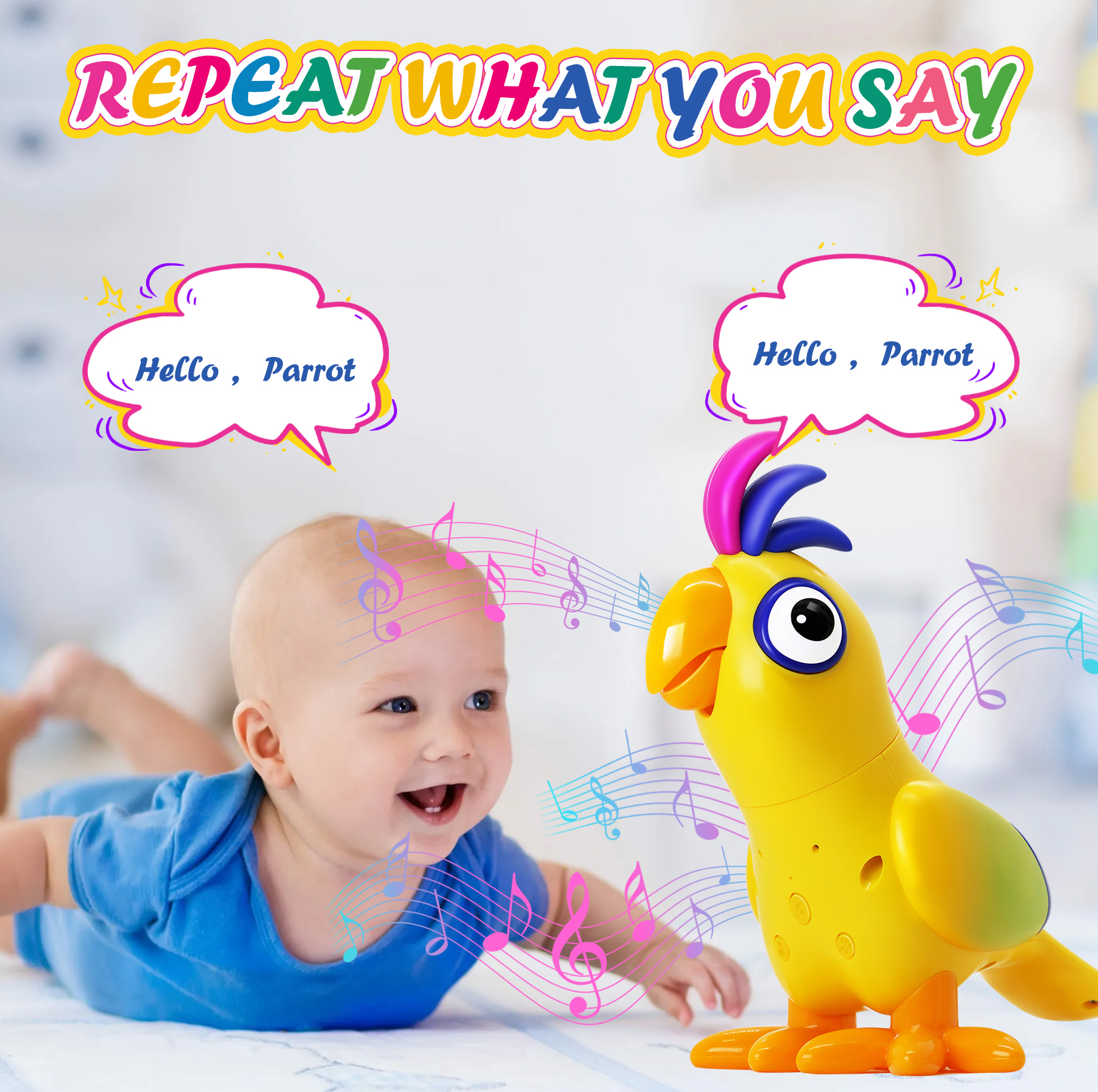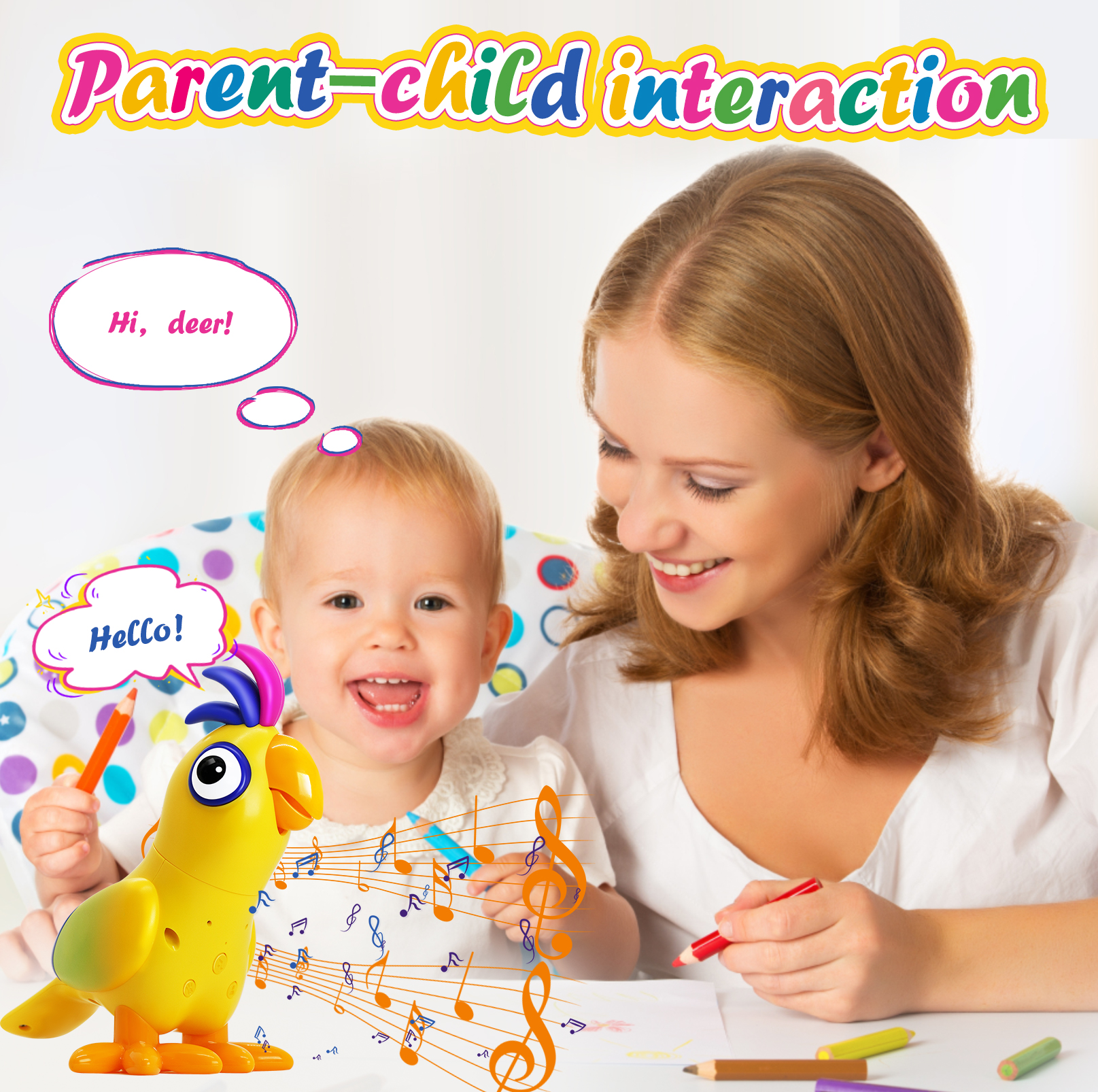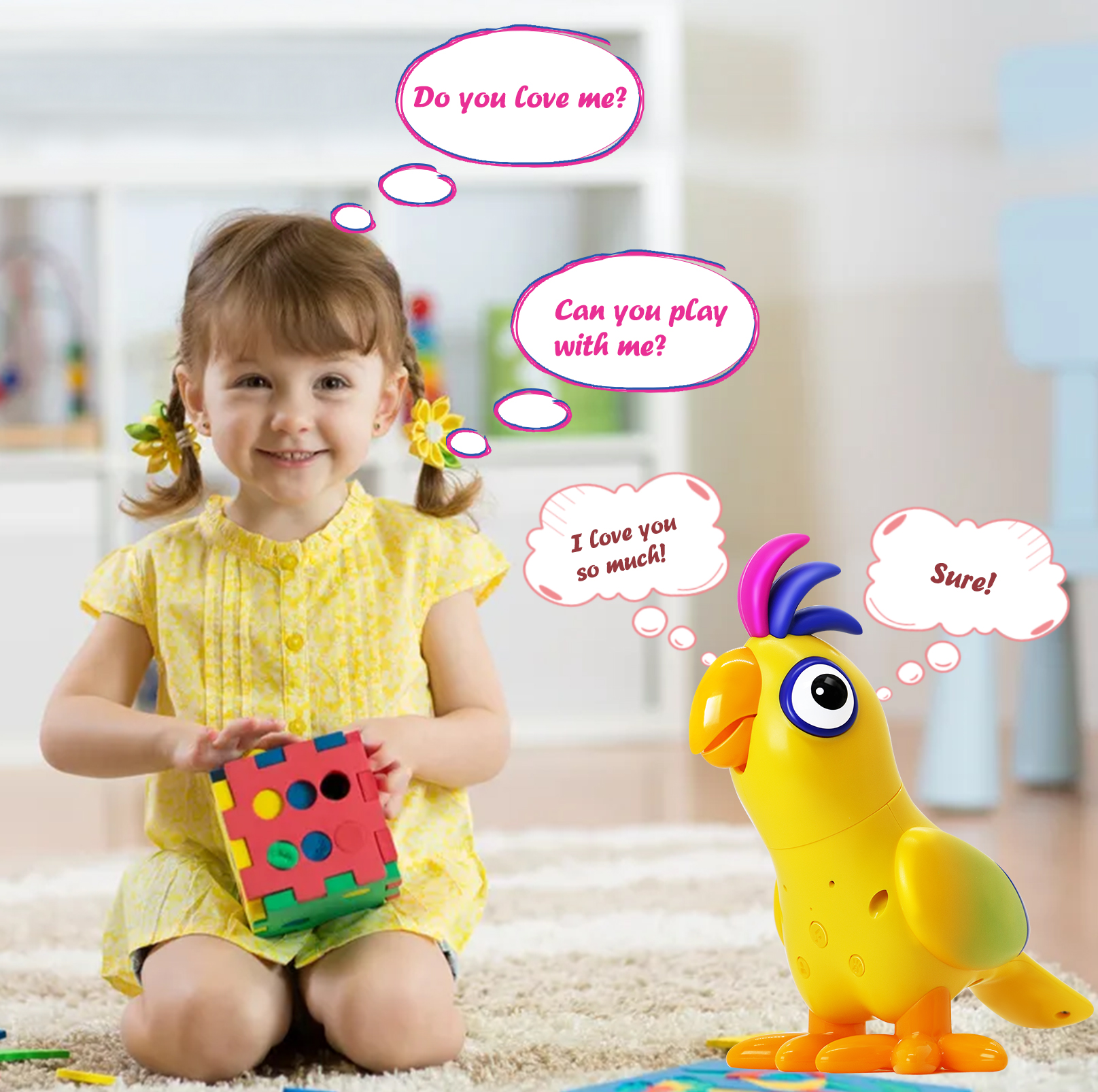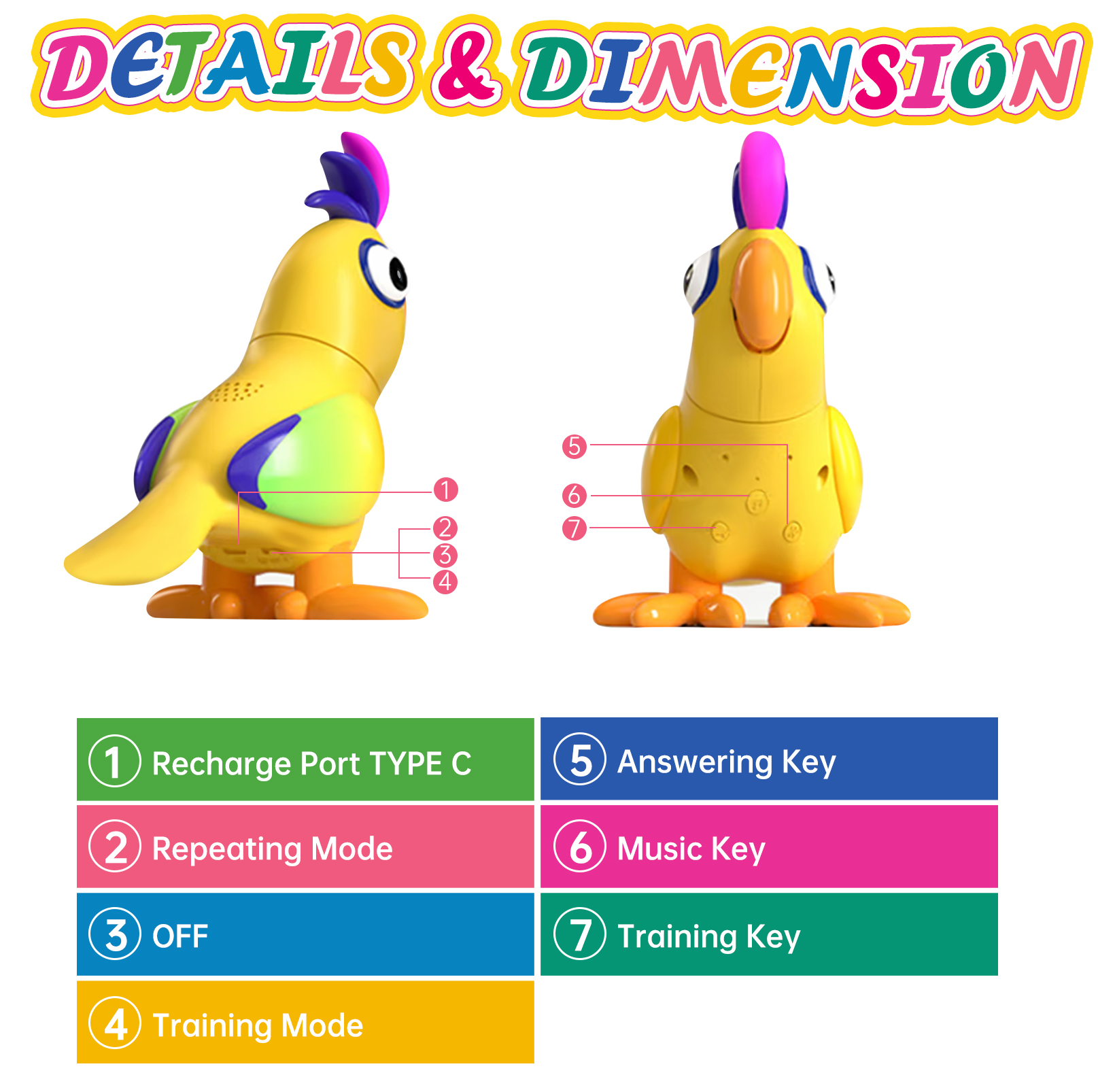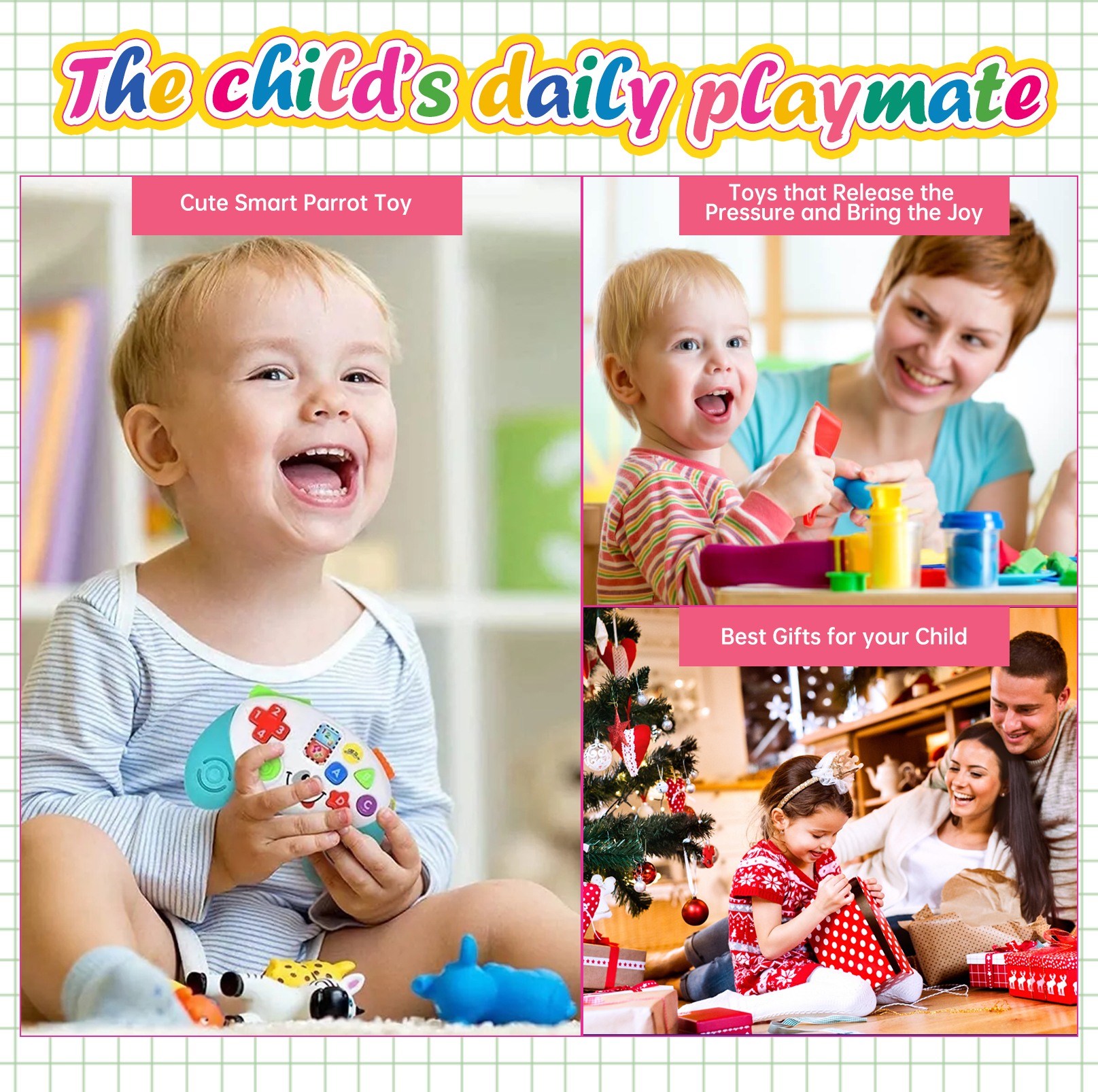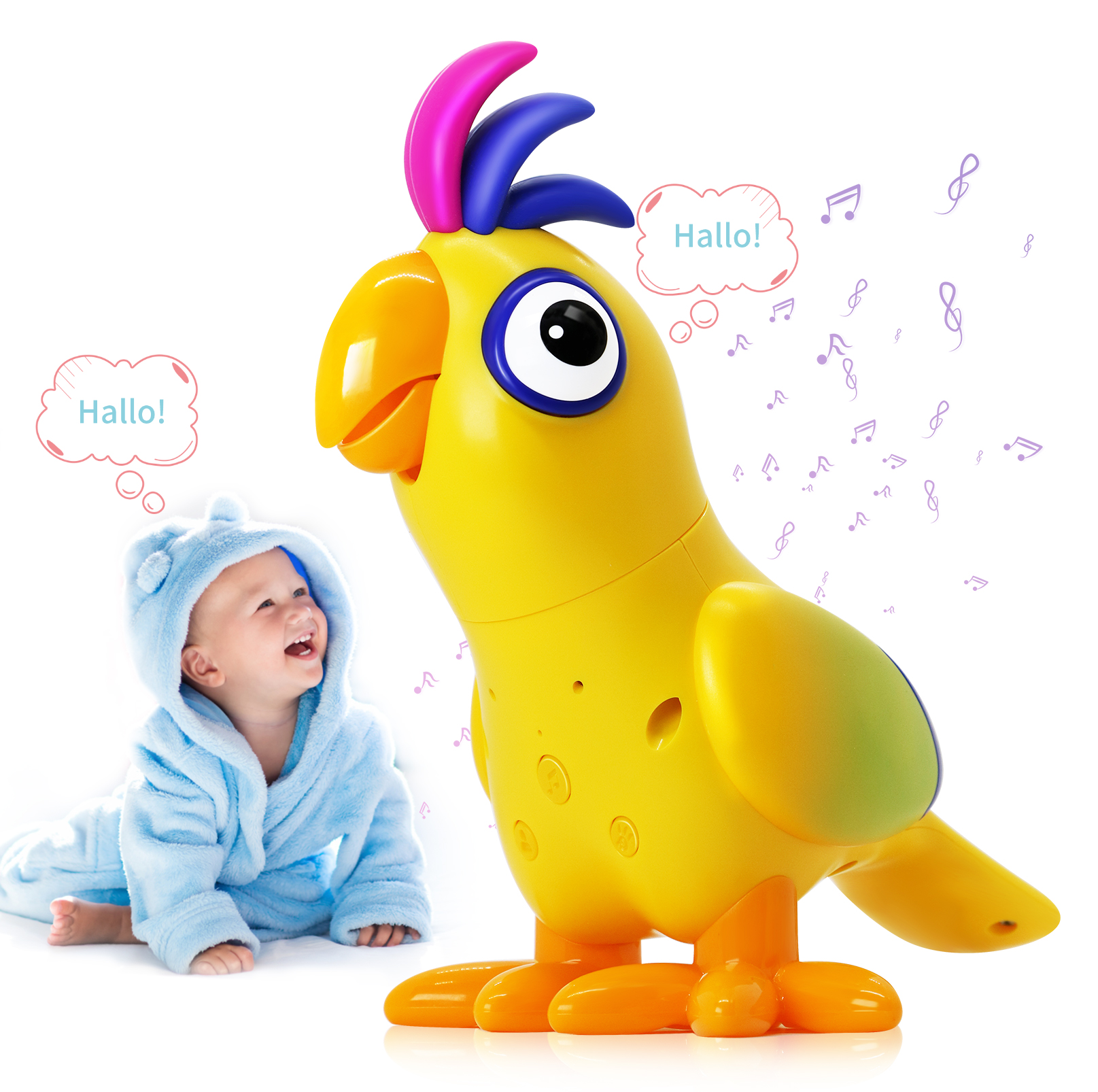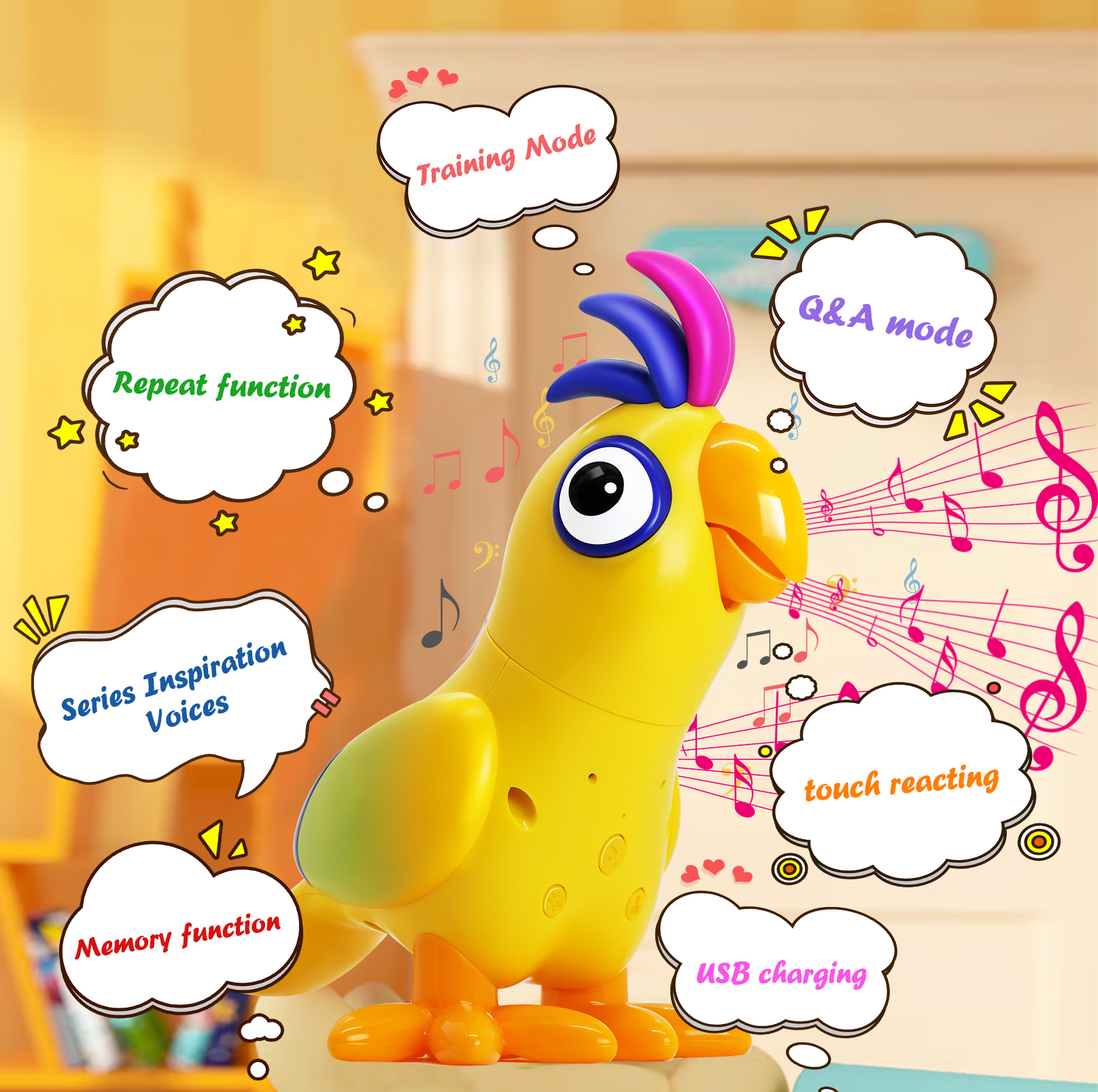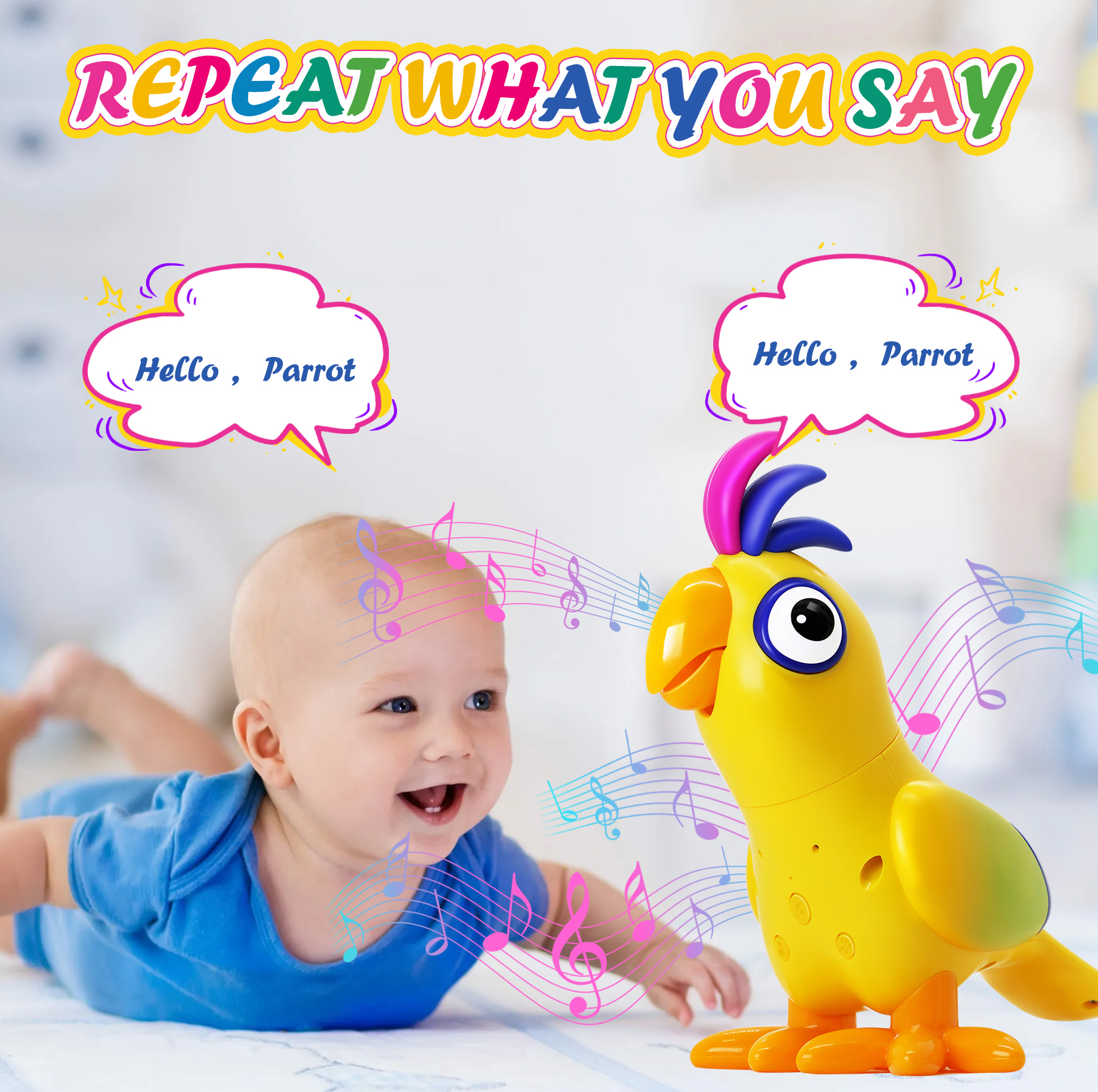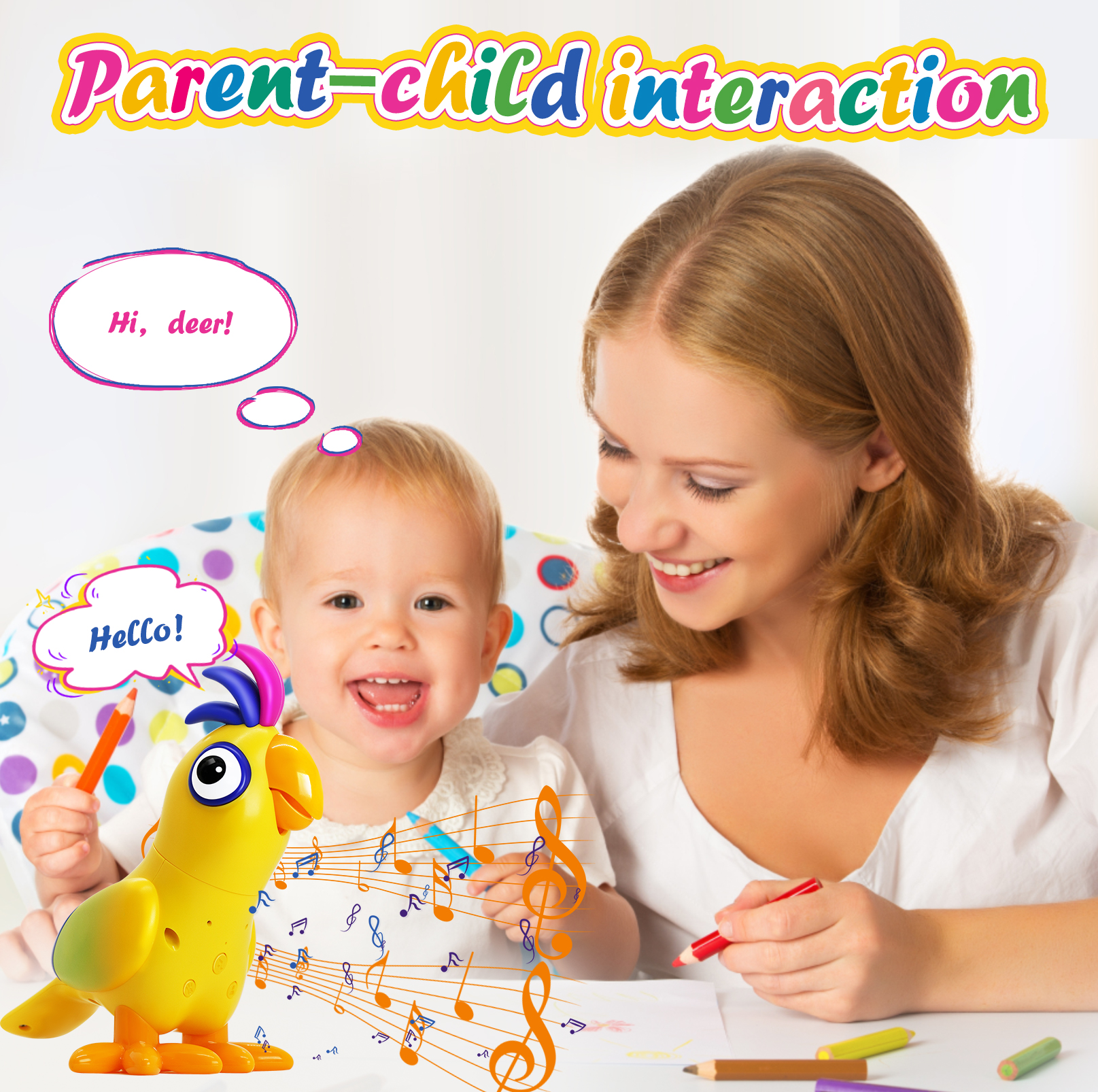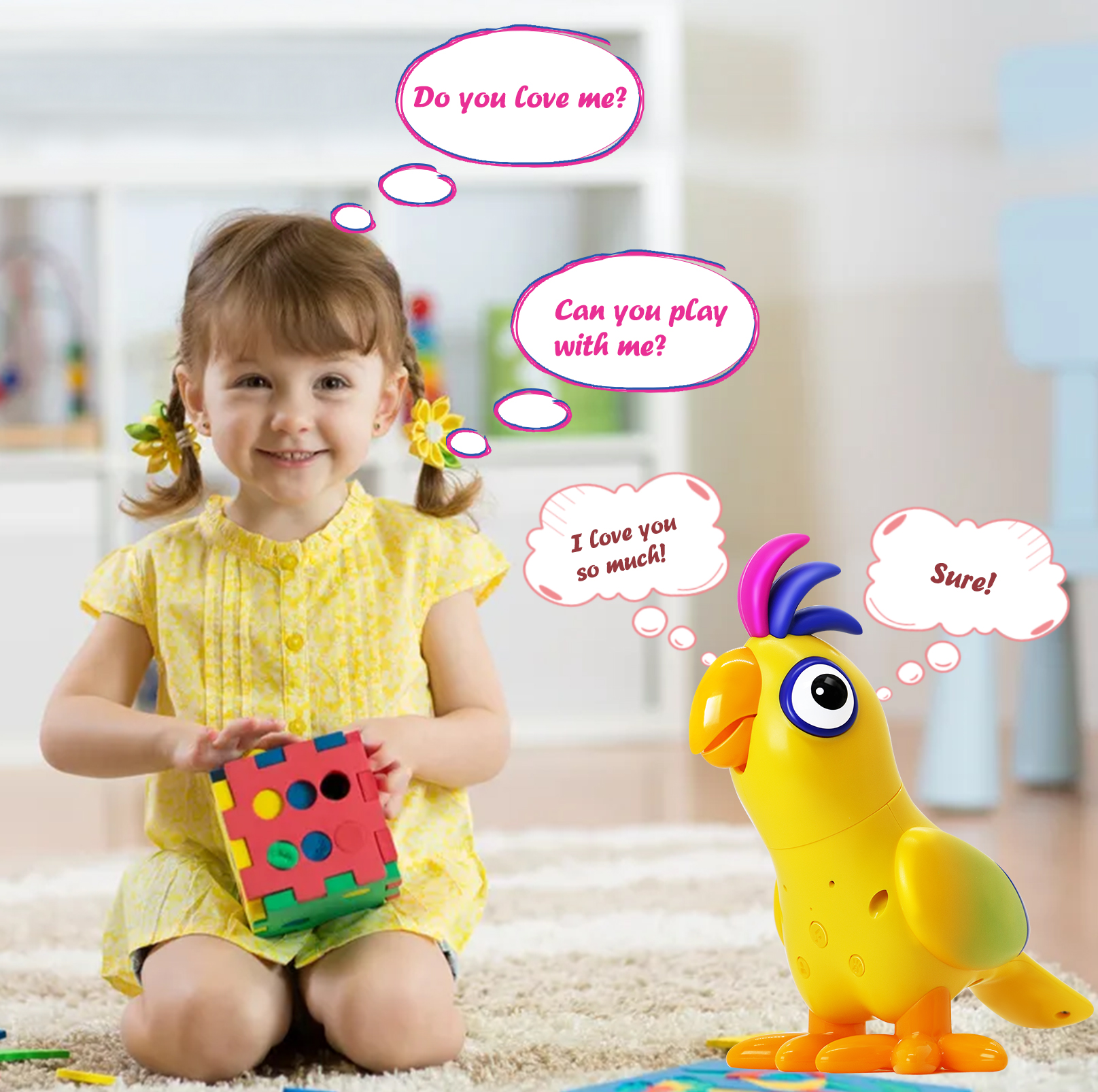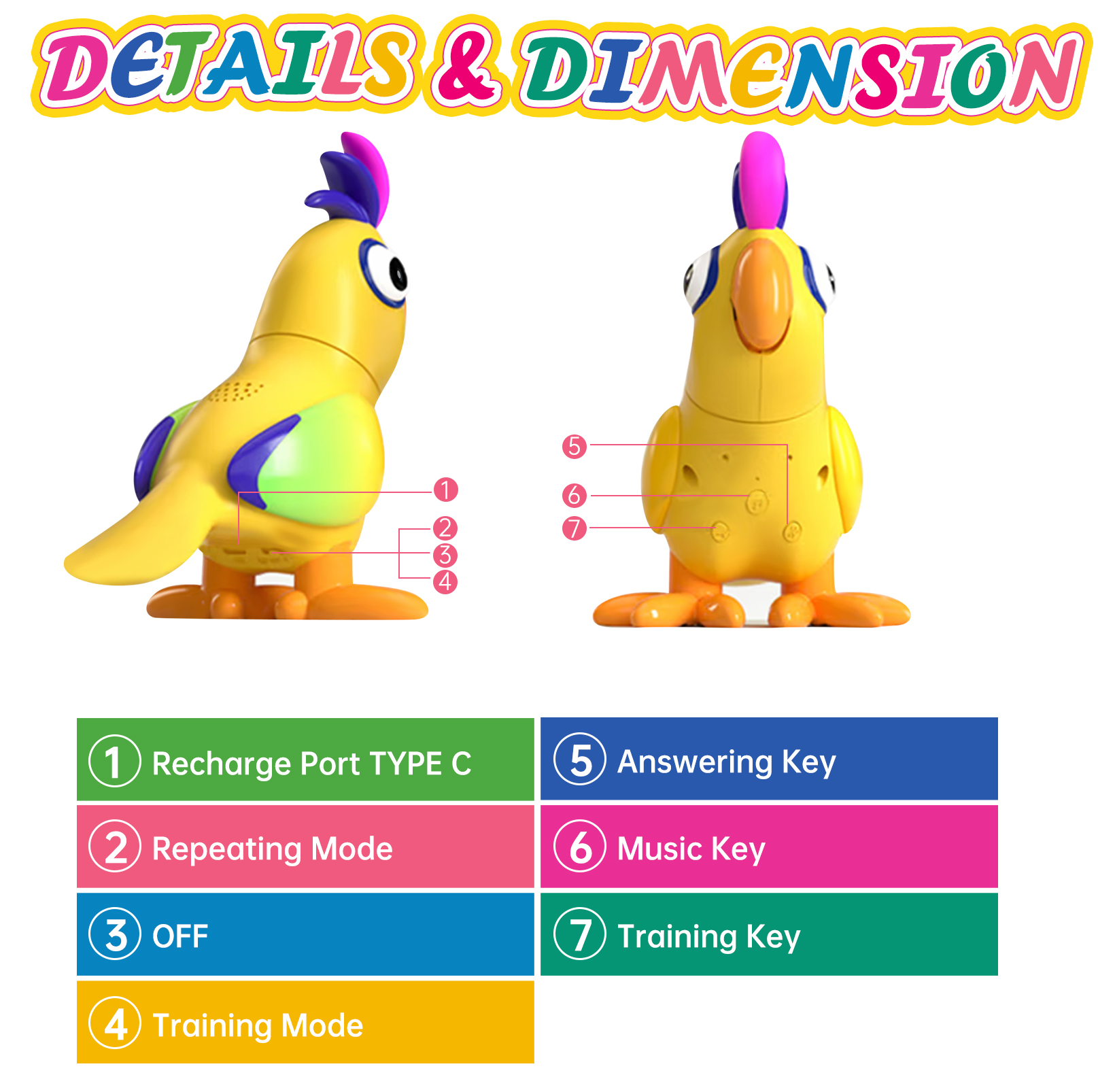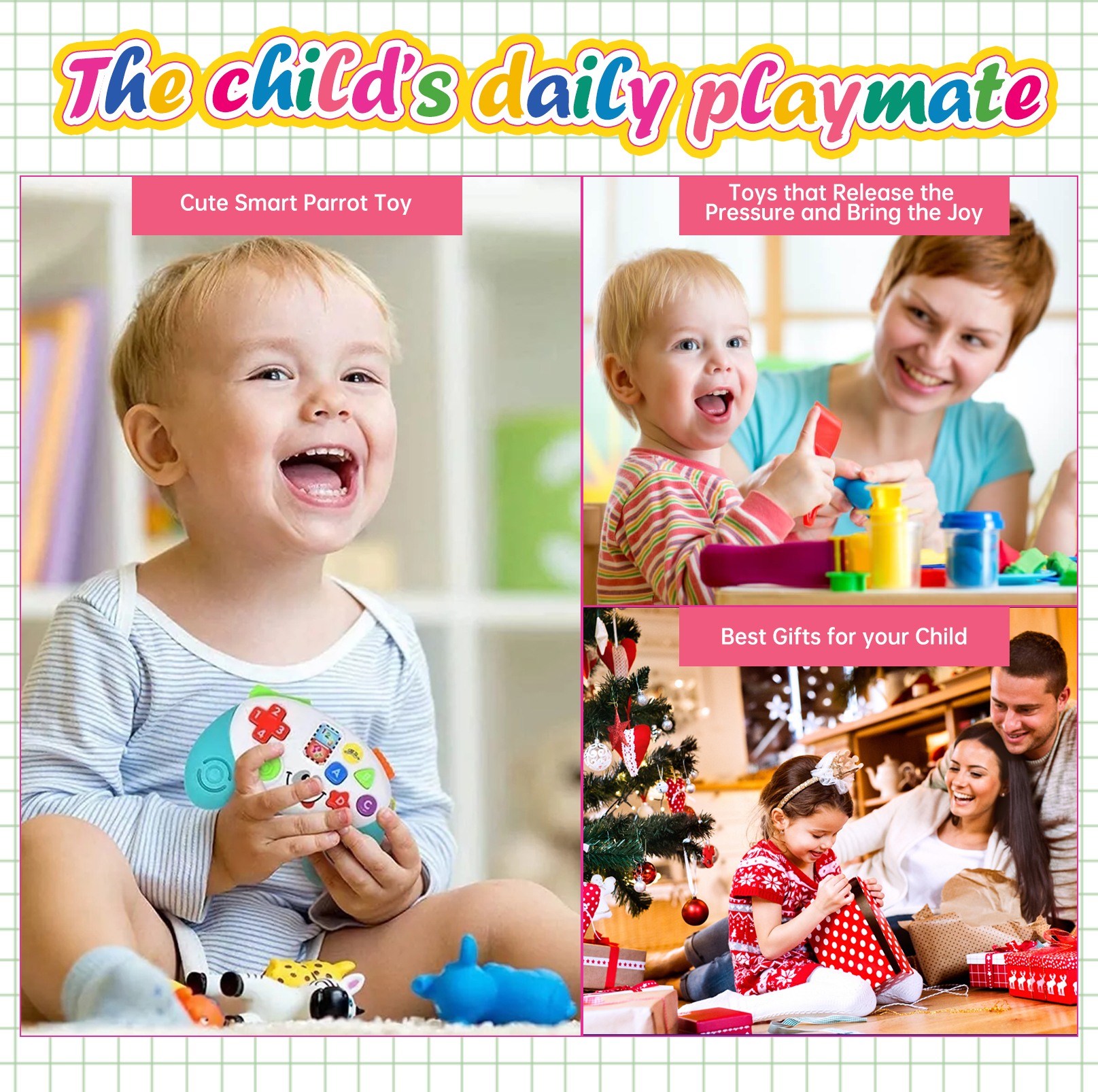 Talking Parrot Toys for Kids, Singing Recording Repeat What You Say Funny Education Toys for Children, Musical Toy for Kids | Star of Baby
【Touch Sound】: Stroke his back, he will sing dozens of natural bird songs, you will be surprised to see how good the narration of the parrot is.
【Learning Mode】: Star of Baby electronic pet parrot toy will repeat in his own voice, no matter what language you speak or singing or what content you say in 30 seconds, in addition, all sounds around you will be recorded.
【Answer Function】: Our smart parrot toy will answer the questions what you asked, he can be used as an interactive learning tool for education. Parents and teachers can use the parrot to promote the development of children's language, emotional expressions and imagination.
【Safty materials】: Baby always love to touch and feel the toys with their mouth and small hands. Our smart parrot toy is made of non-toxic material.
【Ultra Endurance】 : Star of Baby talking parrot toy can stay for 7 days continuously in sleeping mode or 6 hours for repeating and training modes usage.