Easy way to get a free breast pump through insurance | By Star of Baby
Jan 16,2023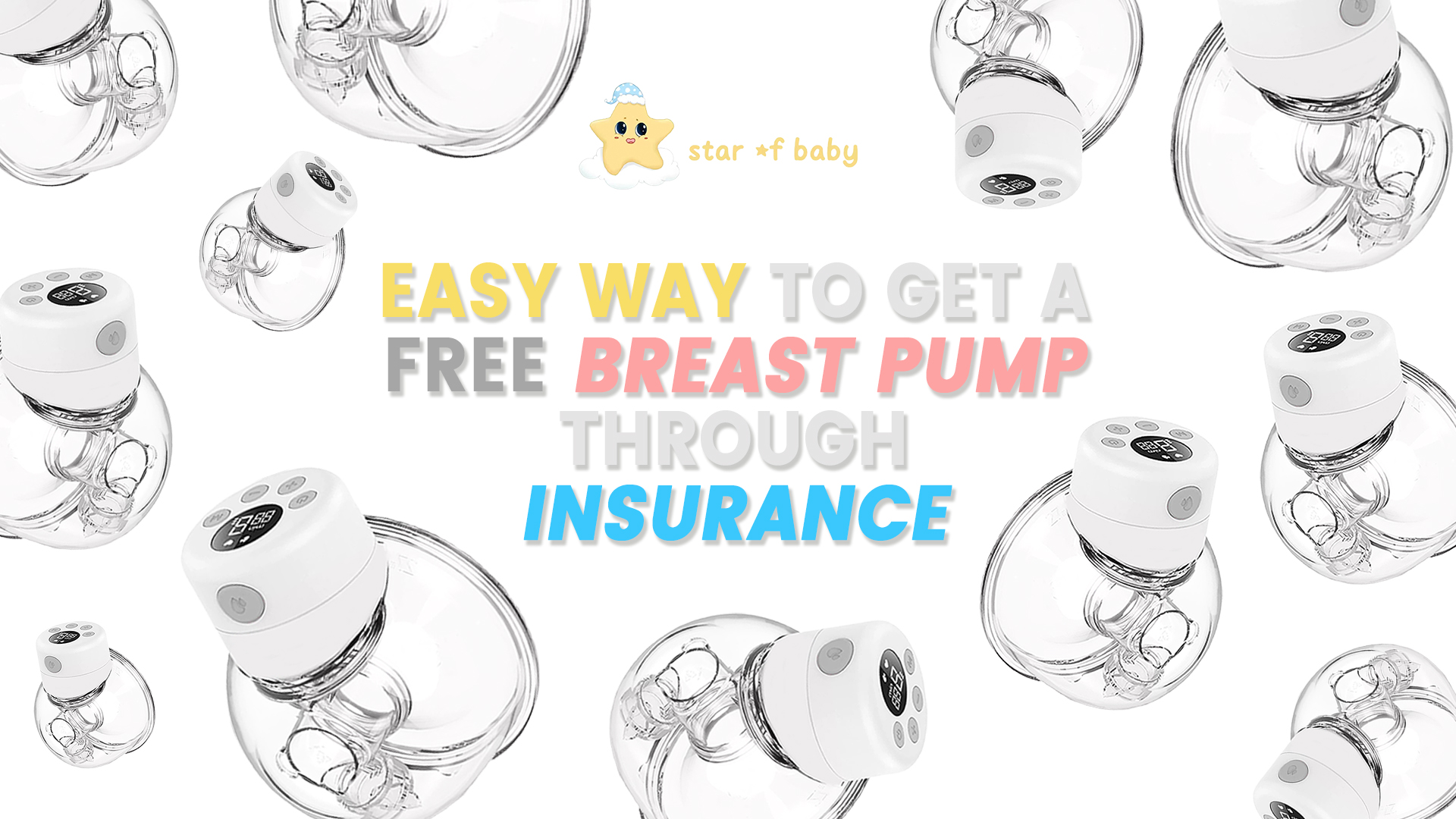 A breast pump is a gadget that can help many breastfeeding mothers in many ways. Most women use breast pumps so that anyone can feed the baby in their absence while others have some medical issues or other problems like, their babies refusing to breastfeed, Mothers have some breastfeeding problems or because they want to increase breast milk production.
Breast pumps come in different styles and features such as manual breast pumps and electric breast pumps. Breast pumps are easy to use but they can cost more than you think. But have you ever listen that you can get breast pumps through insurance? If not, then this blog is just for you are at the right place! In this blog, you will get to know some easiest ways to have a breast pump through insurance.
Can you get breast pumps through insurance?
Many of you must have thought about opting for a breast pump at some point. But after knowing about the price, you cancelled the plan and must be thinking if you could get them free of cost. Thanks to The Affordable Care Act in which breast pumps are covered under health insurance policies for free.
Now you must be thinking about getting a breast pump through insurance! Read on to know the easiest ways to get a breast pump through insurance.
Also read: Get started with breastfeeding and pumping schedule.
Easy way to get a free breast pump through insurance:
This is the fact that all insurance companies decode the Affordable Care Act in different ways. Some may cover all models of breast pumps and some a few of them while others can ask you for the prescription or the claim for reimbursement. The thing is you must call your insurer in advance to get the breast pump through insurance. Here are the steps you should follow.
1. Mark these points out:
Search and seek the most recommended breast pump for you.
Call your insurance company and gather all information about your eligibility, breast pump brand, the timeline for receiving the breast pump, the documents you would need to submit, and if they also cover the extra equipment parts such as bottles, flanges,

breast milk storage bag,

etc.
Make sure you note the things the insurance company tells you during the conversation for future reference.
Seek information and recommendation for the breast pump from the insurance company or the breast pump stores.
Once you have done all the three steps given above, order your

breast pump online

. You also can buy it from the store.
Get in touch with your insurance company on call.
2. Explore and pick the right one for you:
If you are eligible for the breast pump according to the insurance company. You just need to find the right breast pump for you. Go and research around you and get the main and important factors to buying a breast pump. Keep the given point in your mind while choosing a breast pump:
Also read: Frequently asked questions about breast pumps.
Sound: A model with a louder sound can disturbing and irritating.
Suction: Some mothers need a powerful suction (who use breast pumps in their routine) while others don't even consider it as they need to use the breast pump occasionally.
Convenience: The breast pump should be easier to use, can be carried anywhere, and be easy to clean. The size and weight of the breast pump and the battery life do matter a lot.
Do electric breast pumps work better than manual?
Manual breast pumps need to be held that can be achy for your hands with your hands while electrical breast pumps are hands-free and need no strength. Breast pumps are more convenient to use, you can go with an electric breast pump. electric breast pumps work better than manual,
Also Read: Frequently asked questions | Breastfeeding Pumps | Star of Baby
3. Follow these purchasing options:
You can use several ways to purchase a breast pump. It all depends on your insurance company. Here are some points to explore:
You can buy it online, as many medical insurance companies provide online services. Just fill up a form and the pump will be shipped to you.
You can also walk into any medical store and

find a suitable breast pump model

. If you get the right one for you, buy it and get your medical insurance company to reimburse you the amount of the breast pump.
If the insurance company does not ship the breast pump to you until your baby takes birth, you can rent a breast pump from the hospital.
Comment