DIAPERS FOR KIDS | BY STAR OF BABY
Sep 05,2022 | Star of Baby
DIAPER BRANDS TO KEEP BABIES DRY AND SAFE: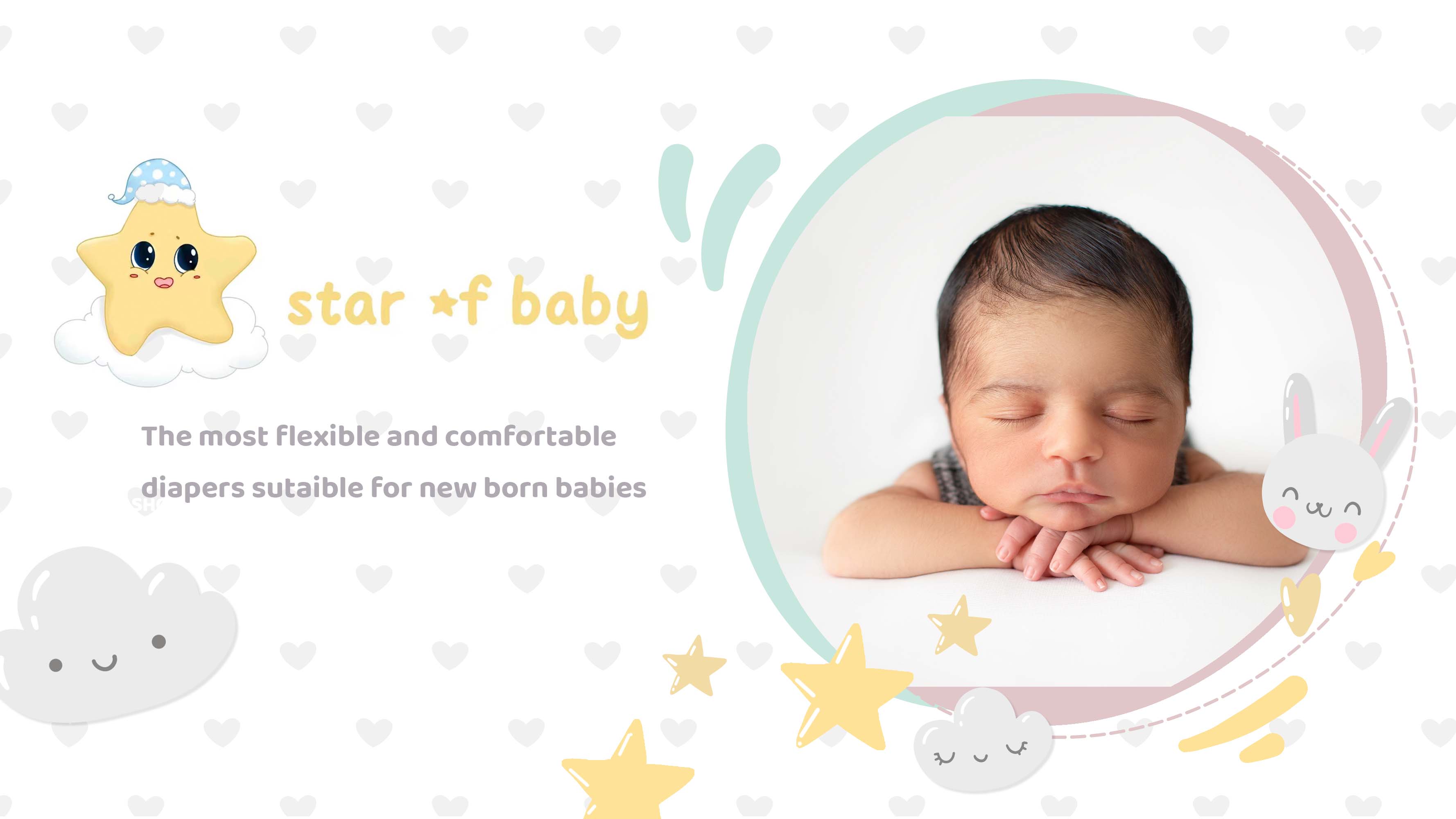 Having a newborn baby at home creates more responsibilities for you. Being a parent it is your duty to take care of your baby's hygiene. Newborn babies just poop and pee all the time which keeps you busy with changing nappy all the time. Restless nights and days make you tired.
To have some rest and to make your tasks easy you need to switch your baby's nappy with the best-branded diapers. If you are the one looking for the best brands of diapers then you are at the right place.
There are many famous brands that provide the best diapers for babies and there are also some brands that are not that famous but whose products are actually very nice. Here we will talk about some of the diaper brands that provide the best diapers to help you to keep your kid dry and clean all day and night and will make your life easy.
Related content: Baby Massaging Tips and Benefits & How To Do It Correctly By Star Of Baby
Pampers is one the famous brands in India, their diapers are known for comfort. They provide a wide variety of diapers. All Pampers diapers, pants and wipes are dermatologically tested. They are made from components that are thoroughly evaluated and proven to be safe. They are partner with leading pediatricians, pediatric dermatologists, and safety experts who confirm the materials they use in their products are safe for babies. Do visit once to their official website to learn more about their products.
Star of baby is one of the best diaper products. That provides the most flexible and comfortable diapers which are suitable for new born babies. These diapers are made with water-based ink that is dermatologically tested and 100% safe for babies. Star of kid provides a wide range of styles in diapers for babies. Visit Star of Baby for more information about products and discount offers. They provide the most affordable diapers.
Huggies says that their diapers are designed to keep baby's skin clean and healthy. They have a soft absorption liner, a pocketed back waistband, a wetness indicator, and are hypoallergenic, so these diapers are great and safe for little ones with sensitive skin. Give a try to Huggies and sleep without worry all night.
Their diapers are user-friendly that have 360-degree elastic around the waist. Wowper offers flexibility and keeps babies comfortable all days and nights. They use a 3D diamond crossing core that provides a wetness indication. Ultra-soft top sheets help babies to have happy napping hours. Their diapers are affordable, comfortable, and safe for babies.
Extra absorb diapers: MamyPoko Pants
An ideal choice for newborn babies. Leak proof and snug fit qualities make these diapers suitable for long-time wear. MamyPoko Pants have been designed comfortable and safe for babies. Due to its crisscross absorbent sheet, babies don't feel heavy and uncomfortable. Available in many cute designs.
Related content: Star of Baby Diapers: A Guide to Using Diapers For Newborn Babies
For intensive rash protection: Himalaya Total Care Baby Pants
Himalaya Total Care Baby Pants are loaded with the goodness of natural anti-rash formula that protects your baby from diaper rashes. Available in different sizes. Comes with soft elastic age and breathable fabric. Easy-to-fit design makes it fit for babies. Too comfy and comfortable diapers for babies.
Comment