BEST CHRISTMAS GIFT IDEAS FOR KIDS IN 2022 | BY STAR OF BABY
Nov 25,2022 | Star of Baby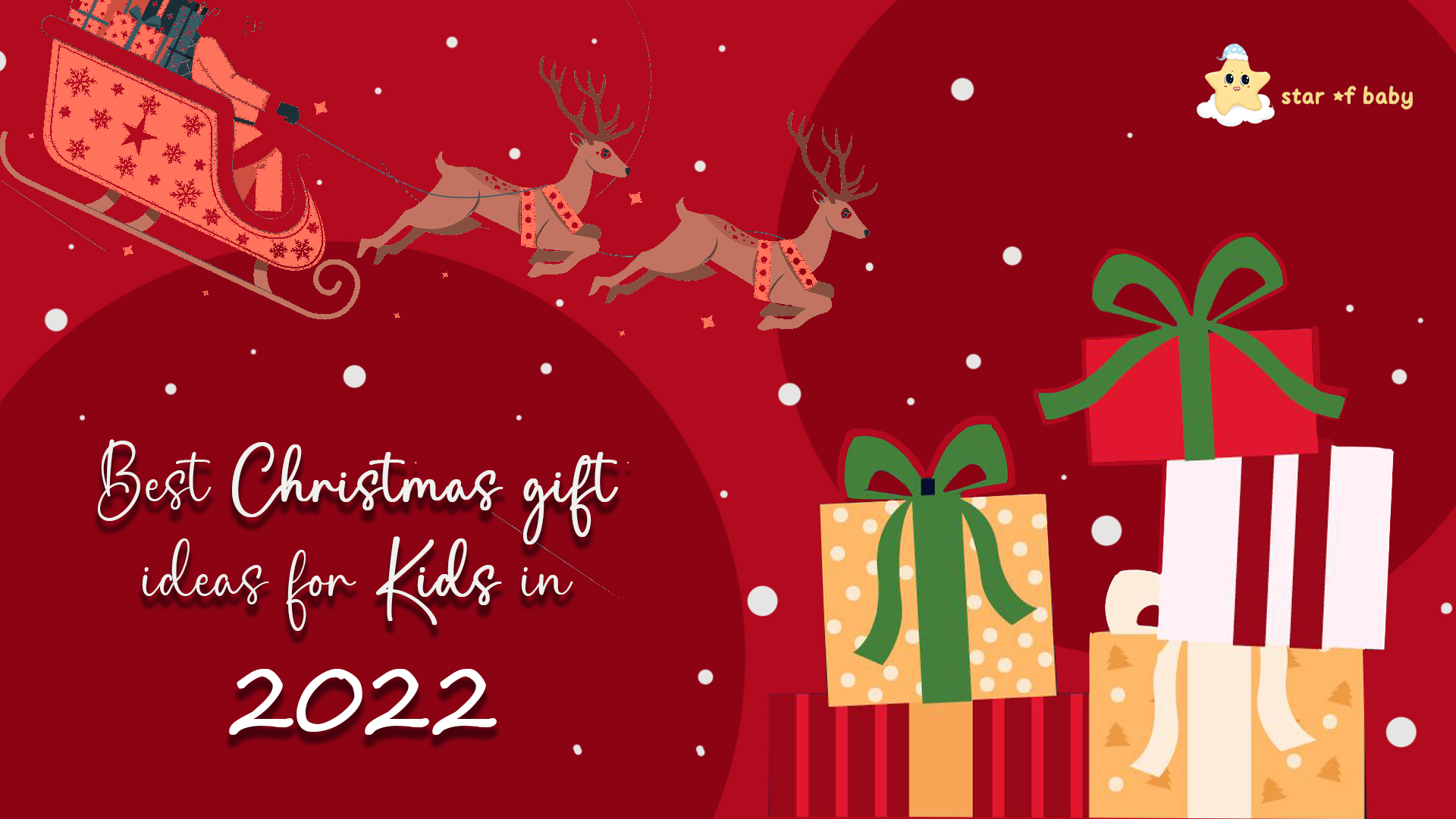 Ho, Ho, Ho….Christmas is here!!! You all must be wondering about buying a unique gift for your kids this Christmas. Here, we have selected some best Christmas gifts for your kids from Star of Baby.
Star of Baby is India's leading online shopping store that deals in all kinds of kids' products. We are providing a wide range of Christmas gifting stuff for kids that are too within your budget. Keep reading this blog to check out the list of amazing Christmas gift ideas for kids. Here you go…!
BEST CHRISTMAS GIFT IDEAS FOR KIDS 2022
Growth Diary of Good Kids:
This exclusive storybook book set will be the most valuable and useful Christmas gift for your kids it is published by Hope book Educational Library. Its storybook set consists of 10 books. That provides moral-based stories for kids. These books will help them to grow with moral values, boost their confidence, make them independent and teach them to respect their elders.
Reading is a good habit, we all know. These books will encourage kids to read more and more. Each story of these storybooks is based on real life which will help the kids to connect with it. Very easy and simple sentences have been used to write the stories so that kids can easily read and learn to communicate in English.
Also reading these books will keep the kids away from smartphones and video games. Buy this storybook set from Star of Baby and make this Christmas more special for your kids.
Talking Smart Robot Parrot:
Your little munchkins will love this amazing Talking Smart Robot Parrot. Having mind-blowing features this toy parrot will be a companion for your little ones. This parrot can mimic and sing by just pressing some buttons. This Talking Smart Parrot is a great toy and is worth the time it takes for your child's playtime. This Magical Talking Parrot is trained according to relevant commands are able to demonstrate its social interaction skills, this will help increase the fun of children's life games, stimulate children's subjective initiative, and become parrot trainers spontaneously. Teaching, tricks to the parrot is something that the child derives great pleasure from, and a sense of achievement stimulates children's language talent.
Experience the magic and joy of having a Star of Baby Parrot join right into your life! An adorable, happy, and smart parrot made by Star of Baby for your child. The best option as a Christmas gift for your kids.
Sit N Slide Kids Kick Scooter:
If your kids are growing too fast and have no more interest in toys?? Gift your child this sit N slide kick scooter this Christmas. It is a three-wheel scooter which is a great choice for newbies to learn to scoot. It is available in many amazing colour combinations that are a big attraction for children. It is a foldable scooter that is easy to carry anywhere. So, no worries if you are going out of your city with your child, you can carry it easily. This Sit N slide kid's kick scooter is specially made for children from ages 2 to 10. Its height can be adjusted accordingly. This scooter has many more functions that make this Sit N slide kid's kick scooter perfect for your kids.
Let's know more about its features
With an innovative design, this 3-wheel scooter has impressive features that make this kids' scooter easy to ride for kids. These features make kids' rides more enjoyable, safe, and easy.
Adjustable handle
Lean-to-steer
Detachable flip-out seat
Easy to carry
Smooth ride
Brighten kids' smile
Ready to go
Suitable for all seasons
Wild Deck
Available in amazing colour combinations
Build to last
There are many more gift options at Star of Baby such as Educational Puzzle Set, Tiny Toes Grand Ex Kids Tricycle, Tiny Toes Rapid 14-inch Bicycle. Visit Star of Baby to find more options for the best Christmas(2022) gift for your kids.
Comment