5 HEALTHY AND REFRESHING JUICES DURING PREGNANCY | BY STAR OF BABY
Dec 12,2022 | Star of Baby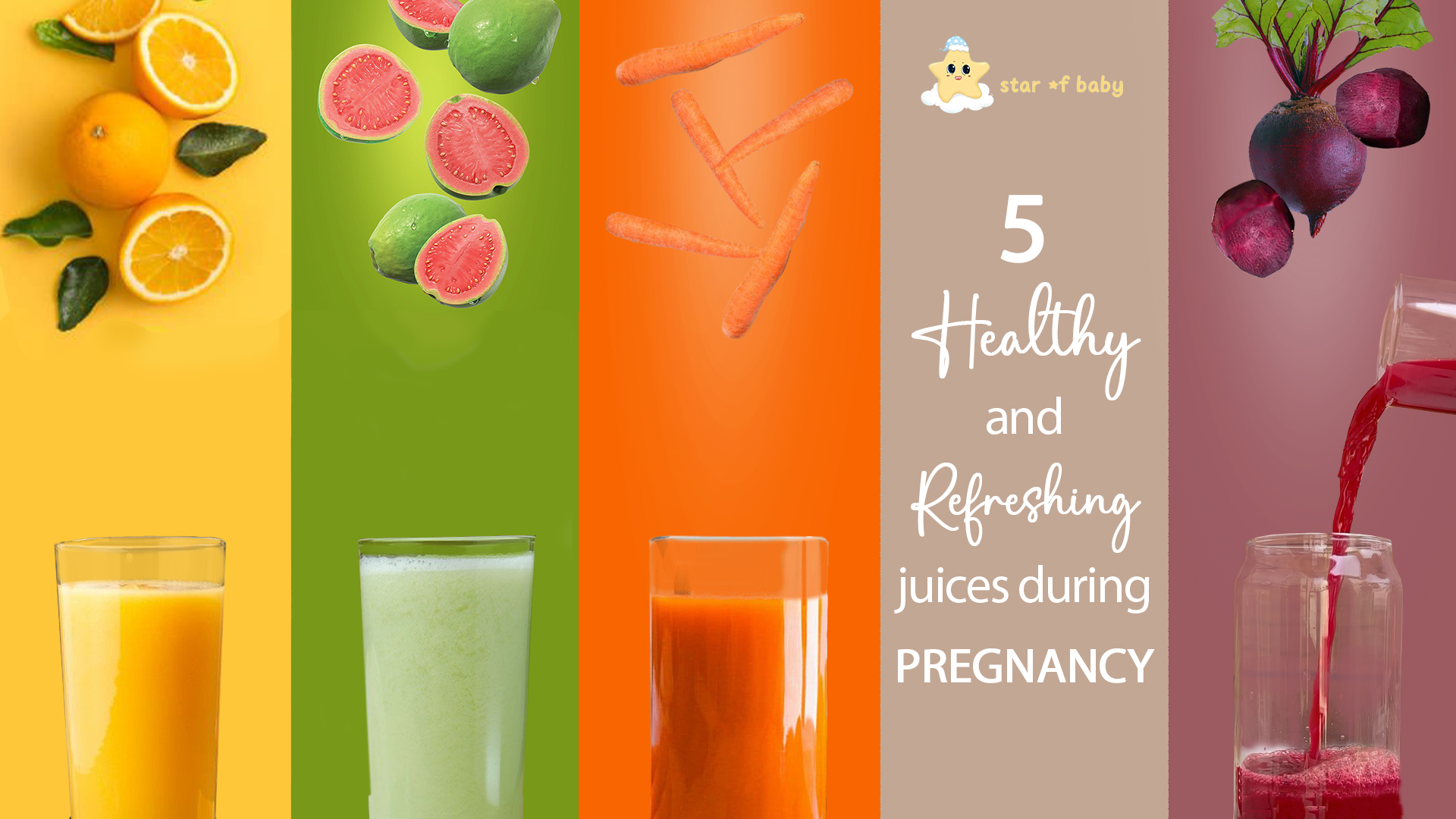 The most blissful moment of a woman's life is pregnancy. This is the stage when women take care of their health. They are very careful about what to eat and what not to eat. To be nourished all the time, they need something good and refreshing. They all wonder which juice will be good for their health, it is normal to be worried about food and drinks during pregnancy because to be fit mentally and physically, it is important that they know the right sort of food and drinks that they could consume during pregnancy to avoid any complications during pregnancy. To help pregnant ladies, we've listed some of the healthy and refreshing juices for pregnancy. Before going ahead, let's find out why it is important to drink fruit juices during pregnancy.
Why it is important to drink fruit juices during pregnancy?
Pregnant women need to understand that they can't everything or anything, they need to follow some sort of restrictions during pregnancy. Healthy and refreshing juices are the best energy sources, pregnant ladies must include juices in their diet because it is beneficial to their unborn baby and them too. Healthy juices are the best source of nutrients that nourish the baby and the mother as well. Juices also help to add glow and shine to a pregnant woman's face.
Healthy and refreshing juices to drink during pregnancy
Here is a list of 8 healthy juices that can be consumed during pregnancy:
1. Orange Juice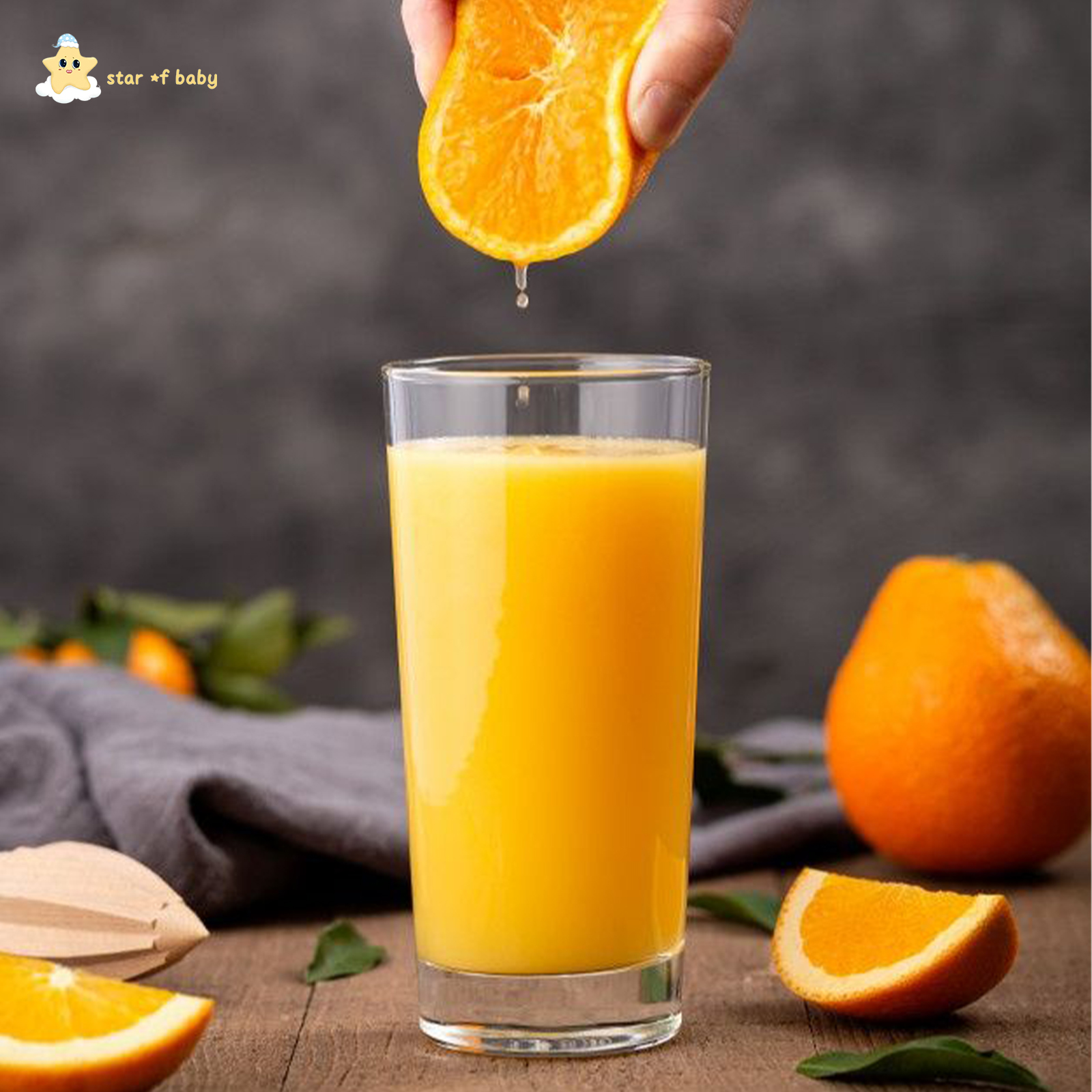 Orange juice is rich in Vitamin C and folates. It is good for the immune system as it provides iron and zinc.
Benefits:
According to research, orange juice prevents infants from having allergic diseases. It also helps in the formation of new tissues and red blood cells in the unborn baby. Orange juice develops the placenta in pregnant women.
How to prepare?
Peel the oranges and squeeze them in a squeezer.
Related content: Is it safe to consume decaffeinated coffee during pregnancy?
2. Carrot Juice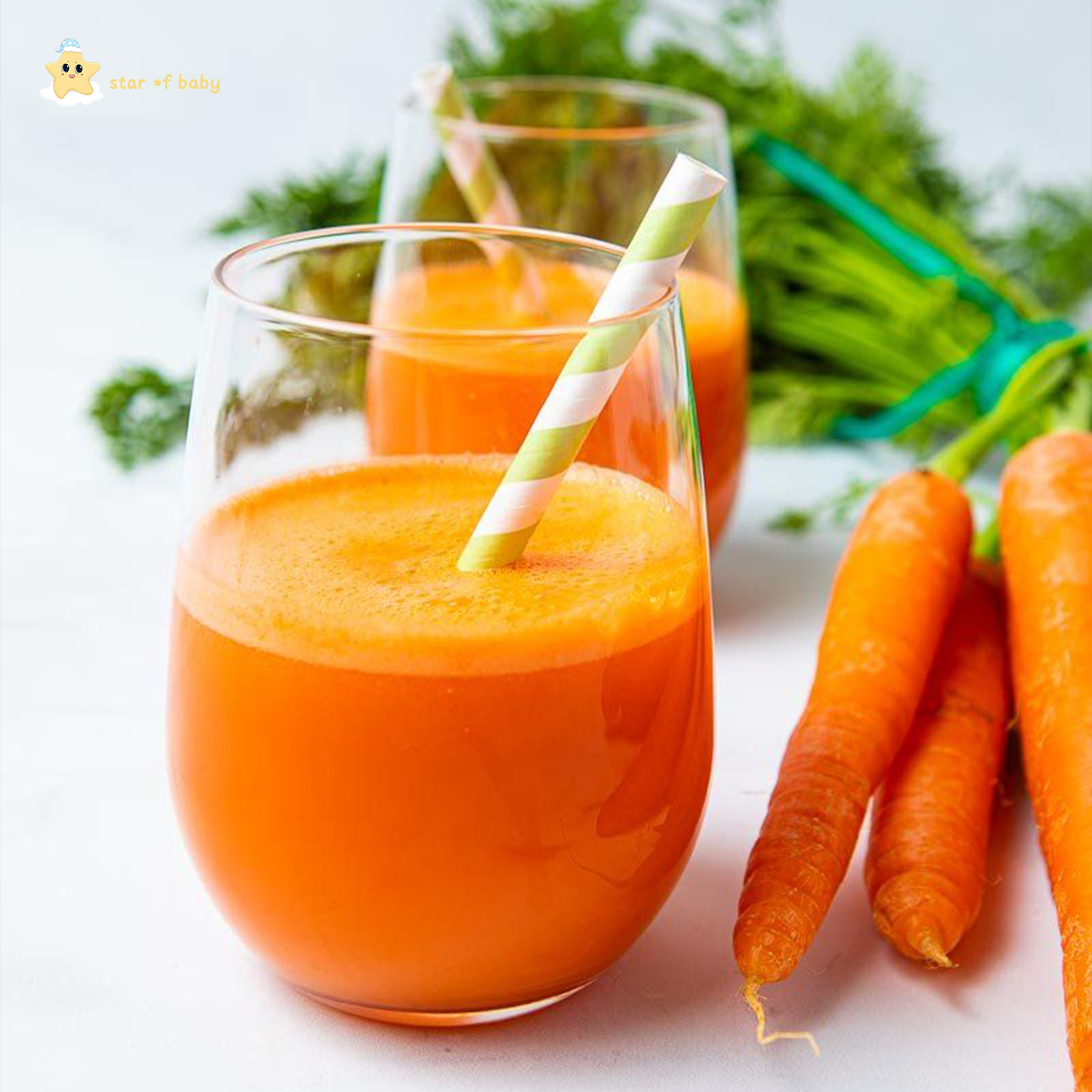 Carrot juice has many benefits in pregnancy, it is known to have one of the best nutritive values of all vegetables that promote the health of pregnant women.
Benefits:
Carrot juice is rich in calcium that helps in the development of the bones and teeth of the unborn baby. It is also the best source of Vitamins C, A, and beta-carotene. Carrot juice works as an antioxidant that protects the mother from free radicals. Carrot juice is rich in Phytochemicals that help in promoting appropriate body functions.
How to Make:
Wash the carrots properly, cut them into small pieces, and transfer them to the juicer, blended well, strain the juice into a glass and enjoy it.
3. Guava Juice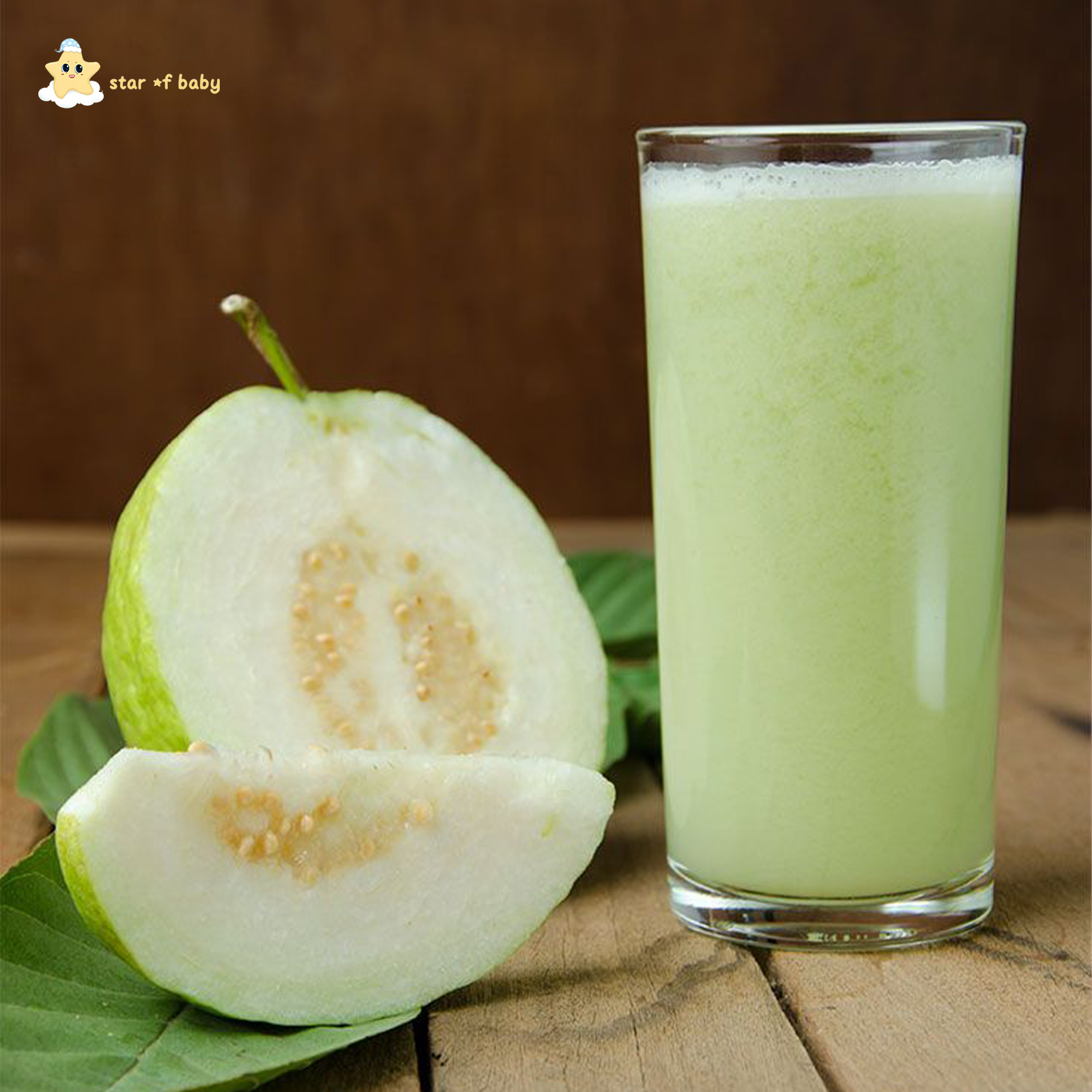 Guava juice is a healthy juice to drink during pregnancy. It is a good source of Vitamin C, guava juice is a great add-on during pregnancy.
Benefits:
It helps in controlling blood pressure and blood sugar. It increases the level of hemoglobin and reduces anemia. Guava Juice is rich in Vitamin C that helps in enhancing the immune system of the pregnant woman.
How to Make:
Wash the guavas and boil them, and let them cool. Blend the guavas well. Add ginger or lemon juice to improve the taste. Enjoy it with ice cubes.
Also read "Early signs of pregnancy".
4. Pomegranate Juice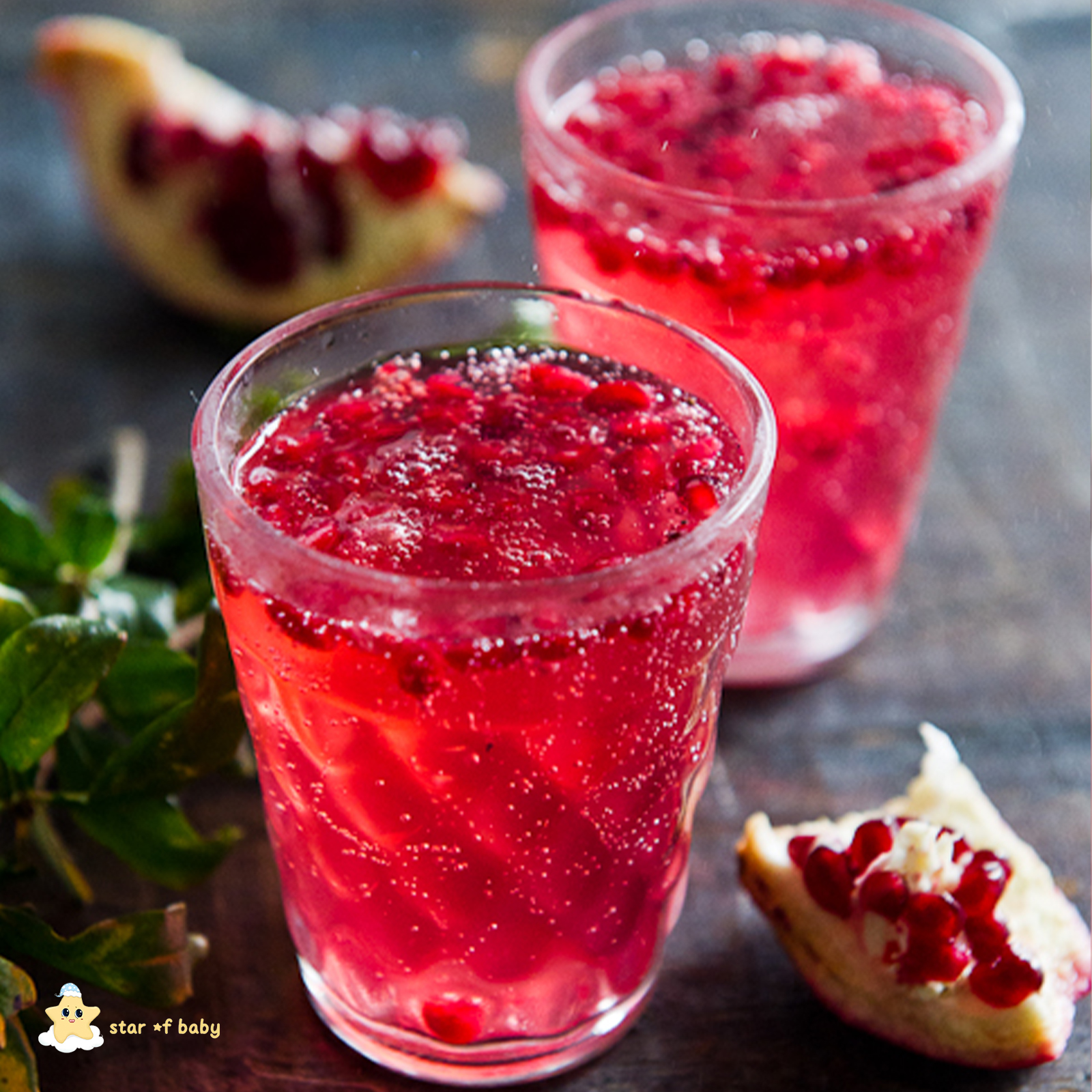 One should add pomegranate juice to their diet during pregnancy its beneficial nature.
Benefits:
Constipation is common during pregnancy. Pomegranate juice is rich in fiber, Vitamin C, and Vitamin K which helps prevent constipation. This juice is a powerhouse of iron that allows your body to absorb more iron.
How to Make:
Separate the pomegranate seeds and put them in a squeezer or crusher. Crushed and strain into a glass. Enjoy with or without ice cubes.
5. Beetroot Juice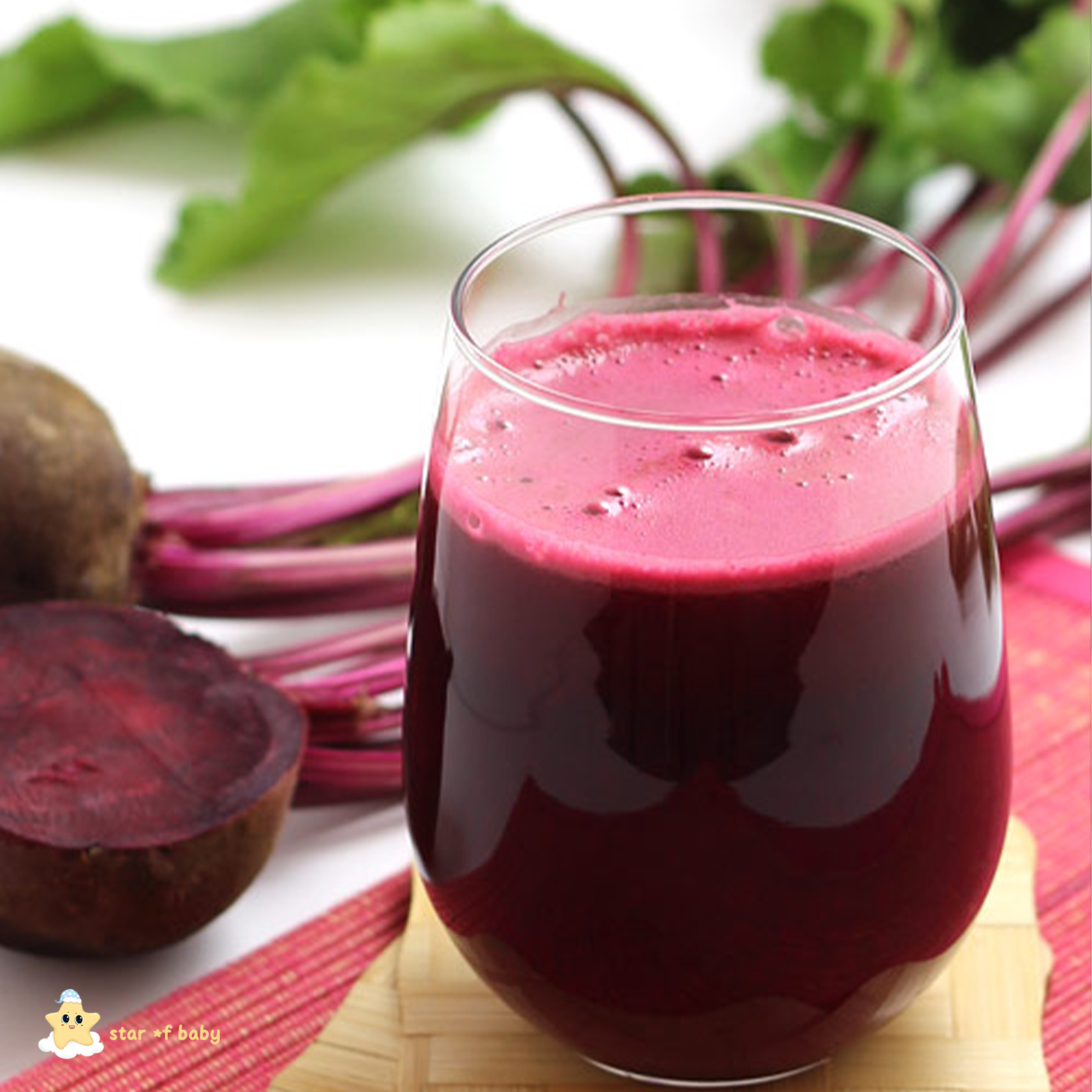 Beetroot juice is something that a pregnant lady should drink during pregnancy. It is rich in vitamin A, there are many benefits that come with beetroot juice.
Benefits:
Drinking beetroot juice during pregnancy boosts the energy level and helps to prevent any sort of fatigue or weakness. This juice is helpful in boosting energy levels. The iron present in beetroot reduces anemia. Beetroot juice can be added to your routine as a supplement during pregnancy.
How to Make:
Peel and chop the beetroot into pieces and add them to the blender. Once it is blended, Strain well and collect the juice in the glass. Add some ice and enjoy the healthy and refreshing juice during your pregnancy.
Comment