5 BEST BABY MONITORS IN INDIA TO MAKE YOUR LIFE EASY| BY STAR OF BABY
Nov 22,2022
Now, the time has changed and everyone is just thinking about earning more and more to survive in this world of inflation. No matter whether you are a girl or boy, Father or mother, you have to go out to work and earn money. In this situation, new parents face the most difficulties as they can't be with their baby all the time. Leaving the baby home alone is such stupidity and also they can't trust anyone else in order to take care of the baby. Accidents can happen anytime.
So, to ensure your baby's safety you might need the best quality baby monitor that will help you to keep an eye on your baby. In this blog, we are suggesting the best 5 baby monitors in India but before heading toward the list, we will discuss some important things about baby monitors.
Types of baby monitors:
Wi-Fi baby monitors: These kinds of baby monitors are needed to be connected to Wi-Fi. After connecting, you can control it with your phone.
Video-only monitors: It name says it all that these kinds of baby monitors allow you to see your baby on the screen. So, you can keep an eye on your baby no matter where you are.
Audio-only monitors: These baby monitors will allow you to hear your baby's voice only. They don't have any display. You can command or listen to your baby.
Wireless baby monitors: These baby monitors are wireless and can be placed anywhere. No messy cords and these kinds of baby monitors are chargeable.
Things to consider before buying baby monitors:
Check out the quality of the sound and video:

Always ensure the video and audio quality of the baby monitor.

What is the range of the baby monitor?

This is an important feature to look for in a baby monitor. If it has this feature, it will tell you when you go out of range of it.

Does it have the perfect display screen?

Check whether the baby monitor has then perfect screen display so that you could watch all the activities of your baby clearly.

2-way talk back:

Check whether the baby monitor provides two sides talk back or not. So that you can talk to your baby whenever you want.
Battery life should be long: The baby monitor should have a long-life battery so, you won't need to charge it again and again.

Does it allow night vision?

Ensure the baby monitor offers you night vision to keep eye on your baby even in dark.
Does it track the room temperature

?

The best baby camera monitor will always tell you and warn you about the room temperature.

Interconnectivity level of the baby monitor:

Check, how many interconnectivity the baby monitor offers.

Does this monitor offer a warranty?

Check out the warranty period of the baby monitor.

Is it an affordable baby monitor?

Keep your budget in mind while buying a baby camera monitor.
Precautions to take while using a baby monitor:
Keep the baby monitor away from the baby.
Always use a wireless baby monitor to ensure your baby's safety.
Never leave your baby alone even when you are using the best baby monitor. There should be one person with your baby always.
Never depend totally on any baby monitor. Technology can fail sometimes.
5 BEST BABY MONITORS IN INDIA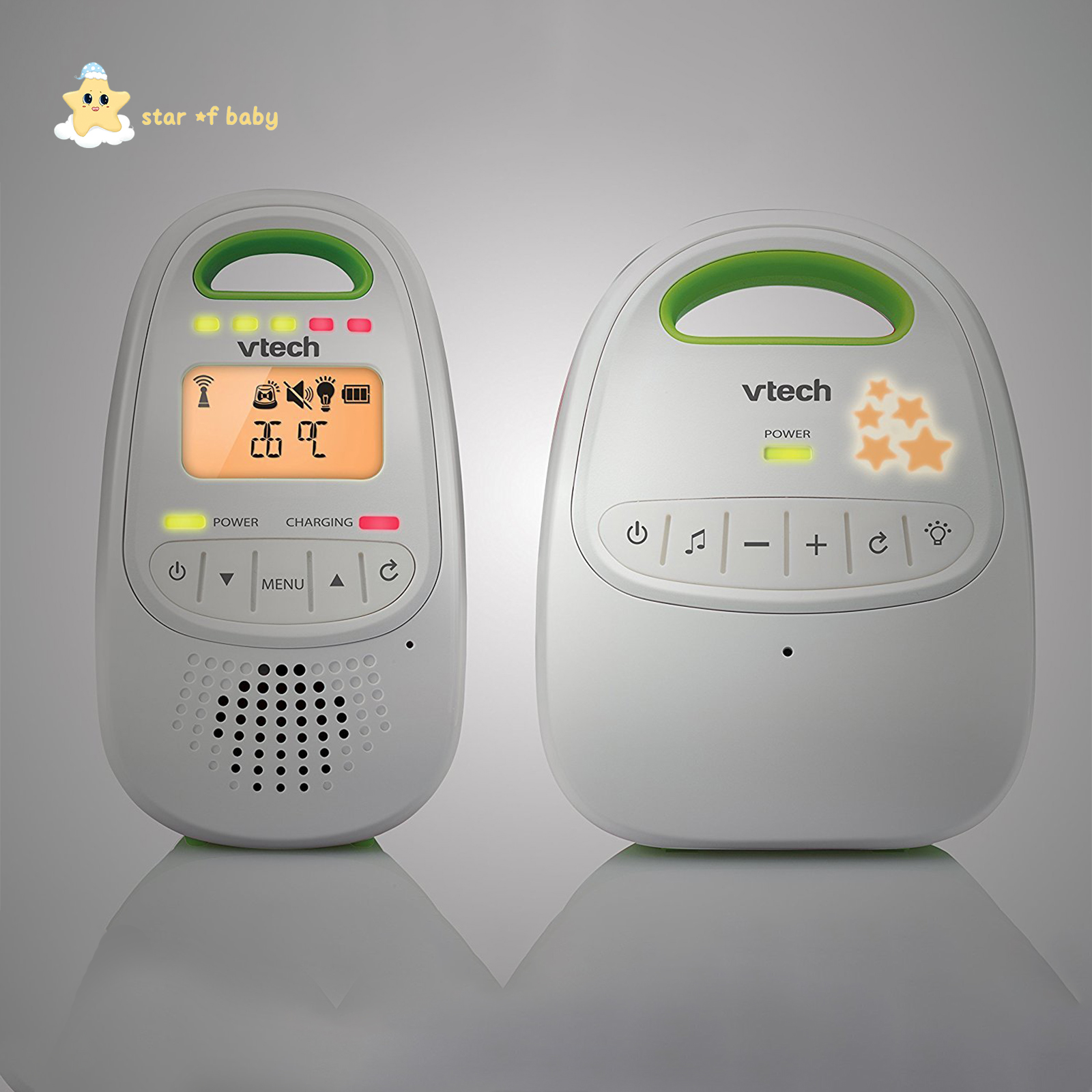 How the best quality baby monitor can help parents?
Becoming a parent is an exciting and life-changing experience, but it can also be challenging and stressful. One of the biggest worries for new parents is ensuring their baby's safety and well-being, especially when it comes to sleeping. This is where a baby monitor can come in handy, giving parents peace of mind and allowing them to keep a watchful eye on their little one from another room.
Here, we will look at why a high-quality baby monitor is worth the investment and how it can benefit both parents and their babies.
Improved Sleep Quality:
One of the most significant benefits of the best baby monitor is that it allows parents to get a good night's sleep. With a baby monitor in place, parents can hear their baby's movements and sounds and respond promptly if they need attention. This means that parents can catch any potential problems early, reducing the need for frequent check-ins, and allowing them to get some much-needed rest.
Increased Peace of Mind:
A baby monitor provides parents with peace of mind, knowing that they can always keep an eye on their little ones. With the best quality baby monitor, parents can rest easy knowing that they will be alerted if anything is wrong, giving them the opportunity to take action quickly.
Convenience:
Many high-end baby monitors come with a range of convenient features, such as a video display, two-way communication, and the ability to remotely adjust the camera angle. These features can make a big difference in the overall ease and comfort of using the best quality baby monitor. For example, a video display allows parents to see their babies without having to physically check on them, while two-way communication lets parents soothe their baby without entering the room.
Enhanced Monitoring Capabilities:
A best-quality baby monitor comes with advanced monitoring capabilities, such as temperature sensors, movement sensors, and sound sensors. These features provide a comprehensive overview of the baby's environment, helping parents to keep their baby comfortable and safe. Some baby monitors even come with air quality sensors, which can detect harmful gases and provide a warning, giving parents peace of mind knowing their baby is breathing fresh air.
Comment